Mount Taranaki to only have Māori name after Crown, iwi agreement
Author

RNZ,

Publish Date

Tue, 3 Dec 2019, 8:18PM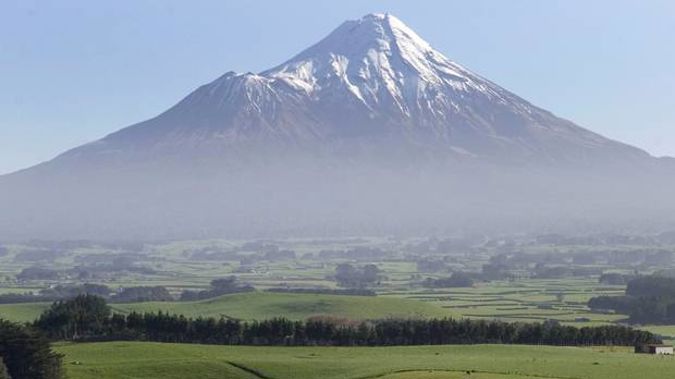 Mount Taranaki to only have Māori name after Crown, iwi agreement
Author

RNZ,

Publish Date

Tue, 3 Dec 2019, 8:18PM
One of New Zealand's most recognisable maunga is set to be known solely by its Māori name.
Ngā Iwi o Taranaki and the crown have reached an agreement for Taranaki Maunga to be used exclusively and for Mt Egmont to be scrapped.
Up until 1986, Mt Taranaki was officially recognised by the National Geographic Board as Mt Egmont.
The name was bestowed by James Cook - who sailed past the maunga in 1770 and named it after a supporter, John Perceval the Earl of Egmont.
Te Rūnanga o Ngāti Ruanui chief executive Debbie Ngarewa-Packer said she was proud to see the maunga reclaim its history.
"It's been an aspiration for us here to have our own history or our name put to our own environment."
Following the New Zealand Wars in 1863, the government confiscated the mountain and surrounding lands from the people of Taranaki and Te Ati Awa.
Ms Ngarewa-Packer said the name change was one step towards helping to heal the wounds of the colonial past.
However, she believed there was still a long way to go in the Taranaki region.
"To go back to the original names of whenua or our rivers of our seas were - because changing names and rewriting history was one of the biggest colonising tools."
Since 1986, the maunga has been officially recognised as both Mt Taranaki and Mt Egmont.
At the time a public poll tested the mood for a name change and showed 90 percent of Taranaki locals wanted to keep the name Egmont.
Lance Girling Butcher, former editor of the Taranaki Daily News in the early 2000s, made the editorial decision to refer to Egmont as Taranaki in the newspaper.
It was a move that prompted death threats, he said.
"I had a constant flows of phone calls from what I can only describe as redneck Pākehā threatening to cancel the paper or even kill me if I changed the name."
The response Mr Girling Butcher received from Māori kaumātua encouraged him to make the change.
"These kaumātua were very gentle, very polite, and very pleasant in their request - your heart warmed to them really."
Mr Girling Butcher believed the official name change was long overdue.
"Taranaki to me was a much more spiritual and historic title and dear old Cook went around naming everything ignoring existing Māori names."
The agreement will also see the Egmont National Park renamed to Te Papakura o Taranaki.