Study highlights conflict NZ nurses face
Author

Section

Publish Date

Friday, 8 December 2017, 5:42a.m.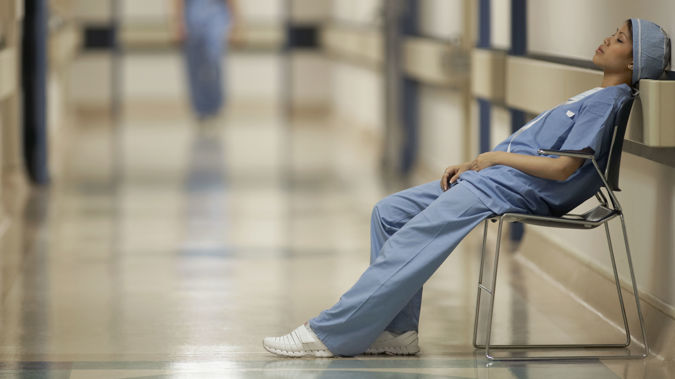 New Zealand's healthcare environments create a conflict between how nurses want to practise and how they are able to, a Victoria University study has found.
Researcher Dr Helen Rook says the tension causes anxiety, exhaustion, cynicism and burnout.
To manage that, nurses unconsciously prioritise functional tasks over all other care.
"Nurses go into the profession with an assumption that they will be caring for people who are sick, taking a moment to talk with them and build caring relationships," she said.
"But the culture doesn't allow for this - district health board managerial imperatives of getting patients out of hospital quickly, combined with financial constraints, mean that it just isn't possible."
Dr Rook looked at the daily challenges nurses faced in meeting the needs of patients while addressing healthcare priorities and attending to their own obligations.
She spent more than 300 hours in DHB medical wards observing and talking to nurses.
She concluded that, while nurses were expected to be caring and compassionate, in practice they have to "get the paperwork done".
"I watched nurses walking past patients who were calling out for help, and call bells that were unanswered, not because nurses were uncaring but because they had so many other things to do, to comply with," she said.
Dr Rook said management models dominated healthcare delivery and it was imperative that nurses were supported so they could practise effectively.
"In turn, organisations needed to understand the values of professional nursing practice and consider how healthcare environments can enable nurses to live their values."