Auckland Medical Officer says measles outbreak is unlikely
Author

Section

Publish Date

Thursday, 14 March 2019, 6:49AM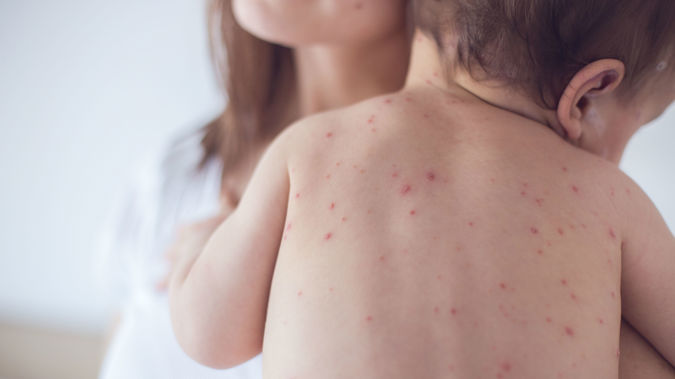 Auckland's Medical Officer of Health isn't concerned about a measles outbreak in the City of Sails.
On top of 27 confirmed cases in Canterbury, a baby and young adult in Auckland now have the disease.
Dr William Rainger said while isolated cases are inevitable, an outbreak remains unlikely.
"We know there is measles overseas, so we're pretty sure we will have imported cases. Whether we have an outbreak as in Canterbury, we can't say at this stage."
More than 18,000 additional doses of the MMR vaccine have been transported to Christchurch this week, with another 9,000 arriving in the next couple of days.
One 34-year-old Christchurch dad, who wants to remain anonymous, said his generation always presumed they were immune, as they'd had one vaccine.
He said he and his wife are in the age group that didn't necessarily receive the necessary two measles vaccines.
"This should've been communicated a heck of a lot earlier. Why is this only talked about, and this group is being seen as a priority, now that there's an outbreak."
He said they're unnecessarily putting their 14-month-old daughter's health at risk.
"My wife and I and my daughter are not comfortable going to malls because all three of us are at risk because we only had the one."
Canterbury Medical Officer of Health Ramon Pink said those born in the 80s shouldn't feel let down, but be grateful they're 95 percent protected.
Canterbury District Health Board said a further 20 more suspected cases of measles are being checked.
The Ministry of Health is reminding anyone who is sick to stay away from work, school or public places, to prevent putting others at risk.