Backlash after R Kelly concert announced
Author

Section

Publish Date

Friday, 14 December 2018, 4:24PM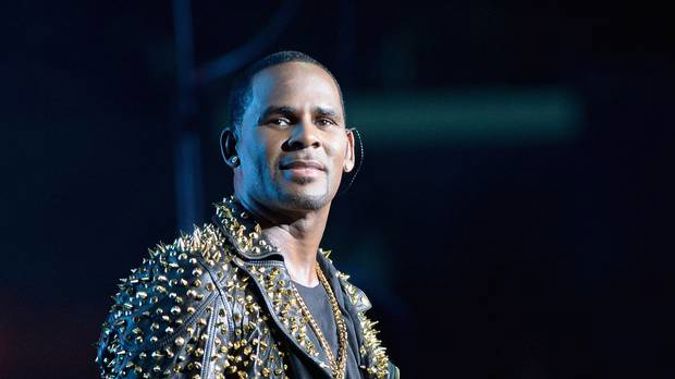 A victims' advocate has called on New Zealand authorities to bar R. Kelly from performing in New Zealand in 2019.
This morning, it was announced Kelly will play Auckland's Trusts Arena on Friday February 15, 2019.
Victims' advocate Ruth Money says given his history and allegations of sexual misconduct against women, it is not appropriate for R Kelly to perform here.
"This is disgraceful," Money said.
"Given all the calls this week from the community about respectful consensual relationships - how can this man be allowed a platform to entertain Kiwis?
"This is not the kind of role model our young men need," she says. "This country has signalled enough is enough and now we see this bollocks."
Women's Refuge chief executive Dr Ang Jury says Kelly's presence in New Zealand is especially damaging considering our serious rates of violence against women.
"New Zealand's got a really serious problem with family violence, with violence against women in general," she says.
"The presence of someone with a history - albeit with no convictions - but a decades long history of predatory behaviour and violent behaviour, I don't think he adds anything to our country.
"Popular culture has an immense amount to do with shaping the way people think and the way people behave, and the sort of role models that we hold up, particularly to our young people.
"And when we've got somebody who does this sort of stuff, just because he's got money, and just because he's famous... he needs to be thinking about some of the damage that he's done."
Jury says allowing Kelly into New Zealand sets a bad example for men.
"It stops the conversation about changing behviour, and it calls into question the need for change for some men," she says. "There's been no indication that (Kelly) sees anything wrong with his behaviour."
Radio station Flava has since withdrawn their support for the tour, thanking the public for their feedback.
R Kelly is known for his hits such as Ignition (Remix), Bump N' Grind, Your Body's Callin' and I Believe I Can Fly. He has won three Grammy Awards and has sold over 75 million albums and singles worldwide.
Sexual misconduct allegations against Kelly span 24 years, beginning with his alleged marriage to 15-year-old singer Aaliyah in 1994.
In 2002, police investigated a sex tape that appeared to show the R&B star with a 14-year-old girl. Kelly was indicted on 21 counts of child pornography. He pleaded not guilty and was acquitted of all charges in 2008.
Most recently, Kelly was accused of holding young women in a "sex cult".
Members of the music industry turned a blind eye to Kelly's behaviour, and he continued to navigate a successful musical career, writing and producing successful hits such as 2003's number one single Bump, Bump, Bump by B2K.
The Time's Up movement this year threw their weight behind the #MuteRKelly campaign, demanding streaming services remove the singer's music. Spotify pulled his music from their playlists, though it remains available on demand.
Despite the increased scrutiny on Kelly, he continues to tour the world, with his King of R&B Tour set to bring him to Australia and New Zealand in 2019.
Immigration New Zealand has been contacted for comment.