Lightning strike injures four at Hamilton school
Author

Section

Publish Date

Monday, 3 December 2018, 2:55p.m.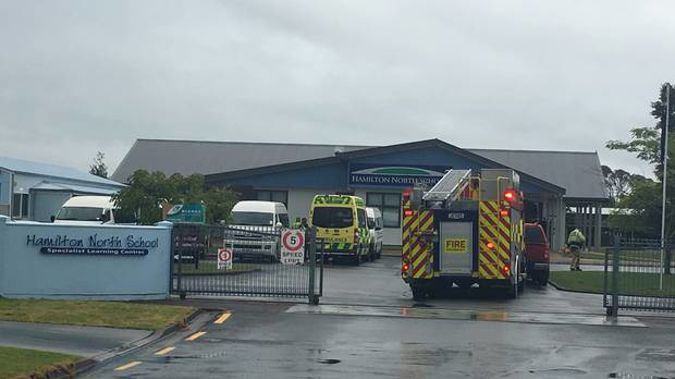 Lightning has struck at a school - injuring four people.
Emergency services have been called to a Hamilton school to reports of a lightning strike just before 2pm.
Waikato police Senior Sergeant Tina Shaw says the four adults who were struck were in one of the classrooms at the time.
St John Ambulance staff say all four are in a moderate condition.

It appears the lightning bolt struck a rugby post before travelling along the ground, connecting with the tennis court fence before hitting the classroom and striking the four teachers.
Shaw says it was still unclear where the four adults were standing in the class room and why only they were hit.
More to come