Fire in Thames sending thick smoke into the sky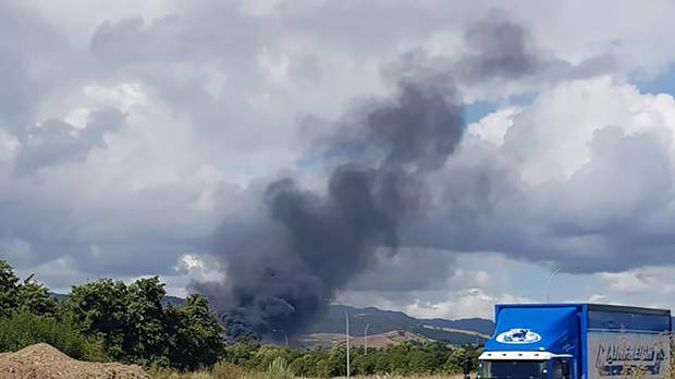 Plumes of thick, black smoke are shooting into the air near Thames as a large fire burns through a property near State Highway 26, south of the town.
There are unconfirmed reports the fire is at the Smart Environment Limited building near Warahoe Rd.
Emergency services are swarming to the area, a police spokesperson saying they were notified about the blaze by Fire and Emergency New Zealand at 2.45pm.
Fire and Emergency New Zealand are unable to comment at this time.
Mainfreight worker Ash Wearing told the Herald the fire makes yesterday's blaze in Manurewa in Auckland look small by comparison.
"I drive to Whitianga and back every day and when I first got back to the yard I happened to look out and see a little bit of smoke," he said.
"Now its huge … it's massive, it makes the one in Manurewa look tiny."
Wearing is unable to see any flames from the Mainfreight yard which is around 2-3km away from the blaze, he said.
However, he had heard numerous emergency services vehicles driving to the scene of the fire.
Further down the road, a spokesman of the Thames Golf Club said the wind was pushing the fire southwards.