Armed police swarm Hawkes Bay address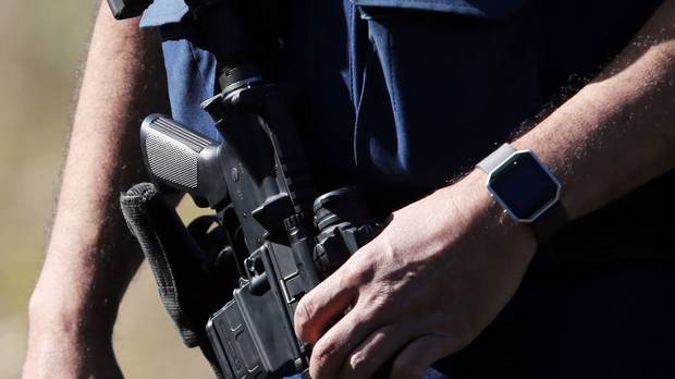 Armed police have been at an address in Camberley off the Napier-Hastings expressway for more than an hour, after reports a son threatened his father with a firearm.
The police have cordoned off areas of the expressway, between York Rd and Omahu Rd.
The police said the cordon was a precautionary measure while they establish whether any member of the house has a gun.
Seven police cars could be seen down Takapu Rd, with several children surrounding a marked vehicle at the end of the road, by Kiwi St.
An armed officer at the corner of Kiwi St and Takapu St. Photo / Duncan Brown
Several residents have been watching the action unfold and Police have had to turn away a number of cars.
It is understood the event is down Kotuku St, but that has not been confirmed.
Early on, one resident managed to leave the area to pick up her grandchildren. She said she had not seen any police on her road, but that her husband could not get into the area.
More to come.