End of the road in sight for earthquake-damaged Christchurch school
Author

Section

Publish Date

Friday, 9 March 2018, 8:24AM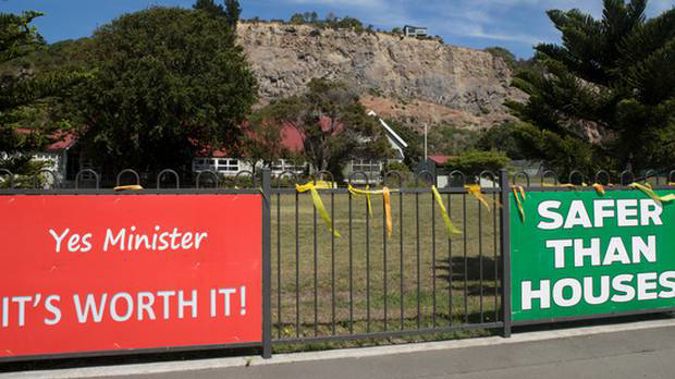 The end of a long road's almost in sight for an earthquake-affected Christchurch school.
The Minister for Greater Christchurch Regeneration is seeking public feedback on the relocation of Redcliffs School.
Principal Rose McInerney says the community will be thrilled.
"It is the news they were expecting and we've been through a very long and very thorough process, so this is hopefully the final step for us before we can start to build later on this year."
McInerney expects they'll mostly get positive feedback on the shift, and says they have to trust the huge lot of due-diligence that's been done.
"We are gonna be so happy when there is some sod turning ceremony. Seven years is a long time to be away from your suburb."
She says they're working with architects to get an an idea of what the new school will look and feel like - and the kids have been part of that.
"When we did our education brief we asked them a huge amount of questions about what they'd love our school to look and feel like, so they've had a great say."
The site was forced to move three kilometres away after the 2011 earthquake due to rock falls.
The National Government originally proposed to close the school due to the threat of rockfall, but agreed in 2016 it could return to the suburb if it was built on a different site.