Senior gang member amongst eleven arrested in major drugs bust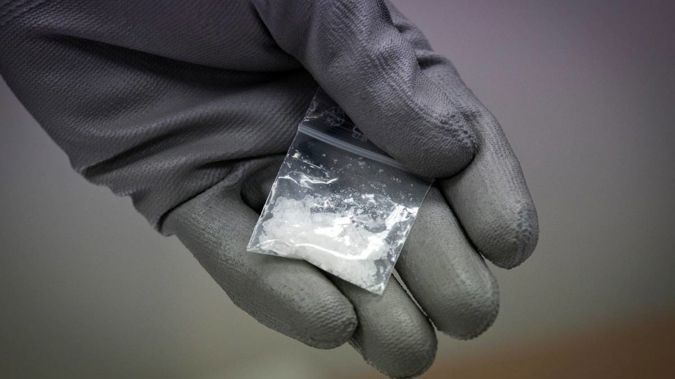 An investigation into the manufacture and supply of methamphetamine and other illicit drugs has led to the arrest of 11 people, including a senior Head Hunters gang member.
Police officers from the National Organised Crime Group with assistance of staff cross Tamaki Makaurau, executed search warrants at 18 properties in Auckland.
As a result of the investigation, called Operation Oceanuster, and the search warrants from today, 10 men and one woman, aged between 34 and 57, have been arrested.
A police spokesperson said most of those arrested will be facing a range of serious drugs charges, including the manufacture and dealing of Class A drugs.
"One of those arrested, a 50-year-old male, is a senior Head Hunters West Chapter gang member who has been charged with supplying methamphetamine x5, offering to supply methamphetamine, conspiring to manufacture methamphetamine, possession of methamphetamine for supply, unlawful possession of a firearm, and unlawful possession of ammunition," the spokesperson said.
Police seized eight firearms, a clan lab and other equipment used to manufacture methamphetamine.
Those arrested are all appearing in the Auckland and Waitemata District Courts either today or tomorrow.
Detective Inspector Greg Cramer said the arrest demonstrate police's commitment to prevent the social harm caused by illicit drugs in our community.
"Our investigations are continuing and our message to those involved in the manufacture or distribution of methamphetamine is that you will be held to account," he said.
"We want to hear from anyone who has information on illegal drug activity.
"Anyone with information can contact us anonymously by phoning Crimestoppers anonymously on 0800 555 111."