Police seize meth and $100k in Auckland motel raid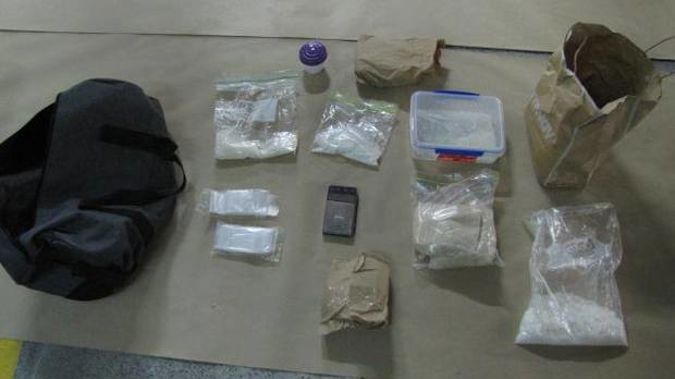 Police have busted an organised Asian crime syndicate in Auckland - seizing more than a kilogram of methamphetamine, firearms and $100,000 in cash.
Four people have been arrested and charged in relation to the case, which has been part of an ongoing investigation since two large-scale meth labs were discovered in Auckland in January.
Police said officers carried out a number of search warrants around the city last Thursday; and found the illegal haul in a motel room in a suburb in West Auckland.
The total haul included a kilogram of pure methamphetamine, $100,00 in cash, two pistols, a cut-down rifle and an active clandestine drug lab.
Two other people allegedly connected to the crime syndicate were arrested after search warrants at properties in Blockhouse Bay and Penrose.
Despite the arrests, police said the man at the head of the syndicate managed to evade capture.
Police said the man - who has been on authorities' wanted list since the beginning of the year - is alleged to be actively establishing a drug trade network.
A total of $100,000 has been seized by police in a drugs sting in Auckland. Photo / NZ Police
Detective Inspector Paul Newman, of the National Organised Crime Group, said it was a great outcome for police, but acknowledged that the arrest of the syndicate's top man would be a huge result.
"These arrests demonstrate our commitment to preventing the harm that these drugs cause in our community.
"We will do everything we can to protect the public from offenders who cause considerable harm through the manufacturing and supplying of illicit drugs.''
All four people arrested - three men and a 19-year-old woman - are due to appear in the Auckland District Court over the next few weeks and months.
A 32-year-old man is next due to appear in the Auckland District Court on 12th December to face charges including:
2 x possession of methamphetamine for supply
2 x manufacturing methamphetamine
2x unlawful possession of a firearm
A 24-year-old man has been charged with unlawful possession of a pistol and is appearing in the Auckland District Court on 7th December.
A 41-year-old man has been charged with supply and possession for supply of methamphetamine and is next appearing in the Auckland District Court on 20th November.
A 19-year-old woman has been charged with methamphetamine possession and is next appearing in the Auckland District Court on 28th February.