Kāpiti retirement village death: Elderly man charged with murder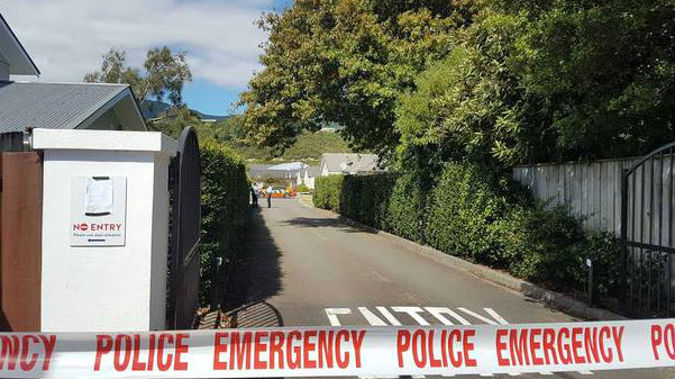 Kāpiti retirement village death: Elderly man charged with murder
An elderly man has been arrested in relation to the death of a 70-year-old woman in a Kāpiti retirement village this morning.
The 75-year-old man has been charged with murder and will appear in Porirua District Court tomorrow morning.
Detective Senior Sergeant Christiaan Barnard said police were not seeking anyone else in relation to the death of the woman.
"Residents can expect to see a continued police presence in Westgate Drive until Friday, as we conduct a scene examination," Barnard said.

"As the matter is now before the Court, Police can make no further comment at this time."
A spokeswoman for the village confirmed there had been a serious incident but would not comment further.
Police were called to the scene at Westgate Drive about 9.40am and on arrival located a dead body.
NZME reporter Rosalie Willis was at the scene this afternoon and said there were a number of unmarked police cars at the location and police tape barring entry to the village via a side entrance.
Police tape surrounds a house on Westgate Drive in the Coastal Villas retirement village. Photo / Rosalie Willis
Neighbours said police had been outside all day, but were unable to elaborate further, Willis said.
Forensic investigators appeared to be at the scene, donning boiler suits before entering the building.
Willis said there appeared to be a white forensics trailer at the scene.
A village manager declined to comment.
Coastal Villas is a retirement village set in the middle of Kāpiti Coast, allowing residents to live independently in apartments or villas.
There is a hospital on-site and a care home for residents requiring more care.
Police have not yet provided any further information, including the age and gender of the deceased.
The Ministry of Health did not comment and the New Zealand Aged Care Association chief executive Simon Wallace said he needed more information before he could comment.