Fleet murders: Two men sentenced for killing of Rotorua uncle and nephew
Author

Section

Publish Date

Monday, 17 December 2018, 11:38AM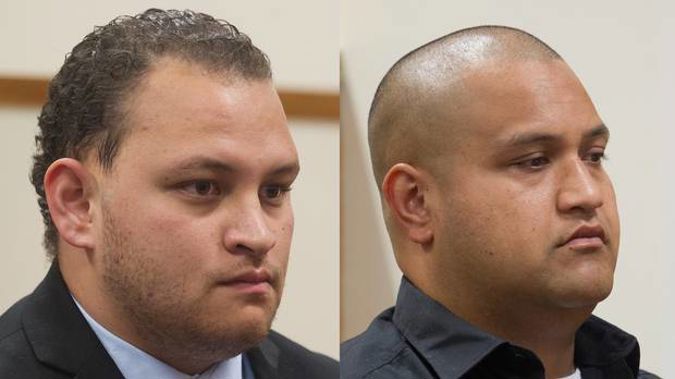 The savage slayings of uncle and nephew Raymond and James Fleet have been denounced with hefty jail time.
In the High Court at Rotorua today Zen Pulemoana, 27, was put behind bars for life with a minimum non-parole period of 14 years after earlier being found guilty of murdering James Fleet and the manslaughter of his uncle Raymond Fleet.
Pulemoana was sentenced to five years and 11 months prison for Raymond Fleet's manslaughter, to be served concurrently with his life sentence.
Mikaere James Hura, 21, was jailed for six years for the manslaughter of both men, to be served concurrently, after the jury found him not guilty of murdering them.
There is no minimum non-parole period for Hura. This sentence also included two methamphetamine-related charges, which the judge described as minor.
The sentences were determined by Justice Sally Fitzgerald who presided over the pair's trial which ran from mid October until November 3 when the jury returned its verdicts after deliberating for 14 hours.
Crown witnesses recounted how the two Fleets had been taken to the end of Mamaku's remote Cecil Rd which leads into dense bush year and savagely beaten on August 7 last year.
Raymond Fleet was then run over by a four wheel drive driven by Martin Hone who had already pleaded guilty and been jailed to their murders.
His brother, Richard Te Kani, pleaded guilty to their manslaughters and was subsequently jailed.
The Fleets deaths came after the older man became involved in a methamphetamine manufacturing enterprise which did not return the yield those who ordered it anticipated.
At the trial, and at Hone and Te Kani's sentencings, it was emphasised James Fleet had not taken part in manufacturing the drug but had been "in the wrong place at the wrong time" when he and his uncle were forced into the vehicle that took them to the place where they were to lose their lives.
Evidence was given Pulemoana and Hura were later ordered to return to where the Fleets lay and take their bodies deeper into the bush.
All the convicted men were described as members or affiliates of the Black Power gang's Mange Kaha chapter.