Kaikōura crayfish: Lonely Planet drops in at Nin's Bin
Author

Section

Publish Date

Thursday, 16 August 2018, 1:57p.m.
The Kaikōura crayfish has been elevated to the status of a world "food experience" by travel guide Lonely Planet.
The Eatlist – a collection of 500 dishes and food destinations – placed a meal of Kaikōura crayfish on the coastal route at the No 7.
From Christchurch to Blenheim, the coastline is peppered with seafood vans selling saltwater crayfish. Sampling their wares has been put in the same league as eating a slice of pizza in Naples or omakase sushi in Toko.
The namesake of the region – "kai" from Māori for to eat and "koura" meaning crayfish – the east coast crustacean is part of the landscape.
Perhaps one of the most recognisable and photogenic of these food trucks is Nin's Bin, a sky blue and white static caravan that sits against the shoreline.
Called out by name in the Eatlist as one of the "oldest and best," it's been serving up fresh crayfish since 1977.
Johnny Clark is the third generation to run Nin's Bin and is getting through about five and a half tonnes of the local delicacy each year.
His grandad set up the caravan as "a bit of something to do. Now It's recognised around the world."
It sits in its iconic spot 20km north of Kaikōura and hasn't moved since it arrived.
Under Clark's watch, however, there have been some rough patches.
The 2014 Kaikōura earthquake failed to dislodge Nin's Bin from the coastline, but it closed State Highway 1. Effectively, this also closed the business.
"She was still in place but had just been totally internally gutted," he recalls.
The bin has since had a full revamp, including the big copper burner that boils the prize catch.
Nin's Bin was back in business the day traffic started up again along the coastal road and, on the road to recovery, food tourism may be just what Kaikōura needs.
"It's great to be recognised in the guide," says Clark. "We had no idea we were going to be in it."
There's no secret recipe to the dish he says – "just boiled, fresh out the copper."
A combination of butter, garlic, parsley and a squeeze of lemon do, however, get the most out of the sweet crayfish flesh and a bottle of Marlborough sauvignon blanc picked up along the route helps too.
"To get the best flavour you want to cook lot together. Around 30kg straight from the shore and into the copper, then brought to a galloping boil."
As it's a delicacy and a wild shellfish, there are strict catch limits enforced on crayfish which means it's a seasonal dish. If you're hungry for crayfish, best to check first.
"There are tight quotas on the crayfish," Clark says. We open very seasonally – but after the news, maybe we'll have to do a couple of weekends."
As word spreads, it's important to look after this local delicacy which gives its name and flavour the landscape.
Nin's Bin opens for summer season in November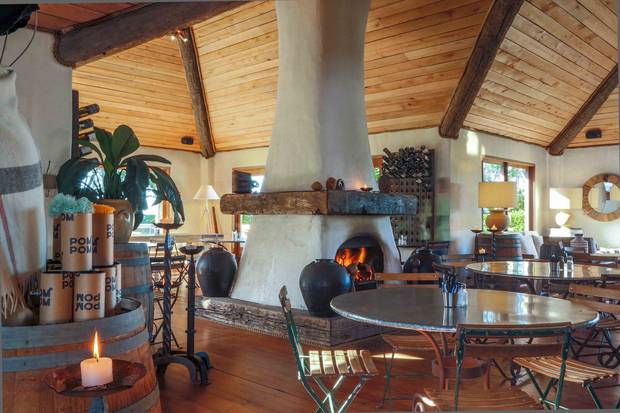 Sides to Kaikōura crayfish
Cycle Kaikōura
For the virtuous, part of the coastal route's redevelopment is the Kaikōura cycleway.
You can work off your crayfish supper on the 20km cycle path set to open between Waipapa Bay and Mangamaunu.
Seconds at Kekerengu
If you're still hungry, The Store at Kekerengu is a foodie favourite along SH1. Halfway between Blenheim and Kaikōura, The Store is a local favourite and a great stop for a glass of Marlborough on the beach and, perhaps, picking up a piece of top Kiwi craft work.