Elderly woman distraught after shaming note over disability park
Author

Section

Publish Date

Wednesday, 31 October 2018, 2:56PM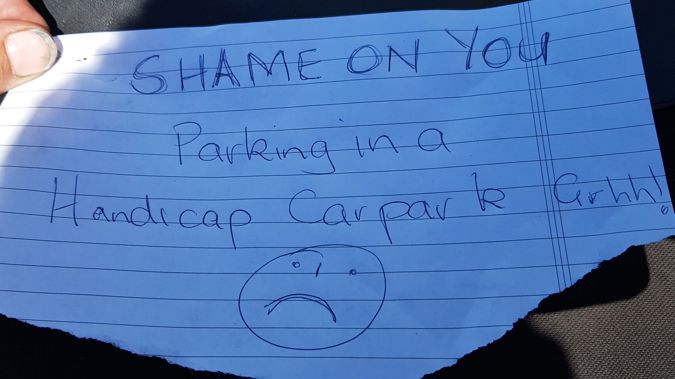 An elderly Rangiora woman has been left in tears after a thoughtless note shaming her for using a disability park.
A wheelchair-using cafe owner comforted the woman outside the Gables Arcade shopping centre, after she found a note saying "shame on you for parking in a handicap park".
Reality Bites Cafe owner Karl Horwarth says the woman did have a permit to use the park her disability just wasn't visible. He believes people should stop and think before doing things like this.
"Leaving threatening notes to shame somebody, I saw the effect this had on the lady and she was quite upset."