Christchurch councillor planning public meeting to tackle boy racer issue
Author

Section

Publish Date

Wednesday, 2 January 2019, 3:41PM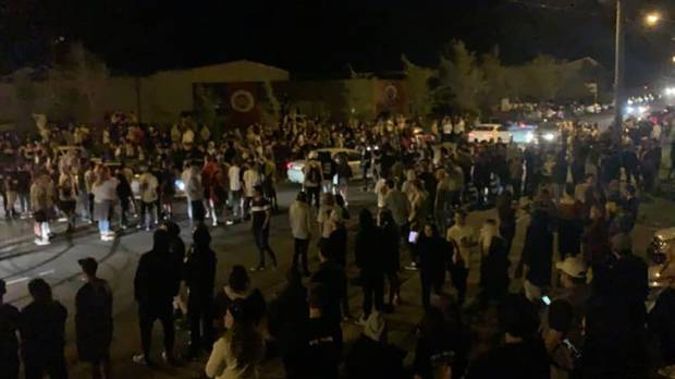 A Christchurch City councillor is fed up with increasing night-time noise from boy racers, and wants action to be taken.
Hundreds of boy racers caused chaos on the city's four-avenues over the weekend, dragging and doing burnouts while taunting police.
177 traffic infringement notices were issued.
Deon Swiggs says he knows the noise personally as he lives on one of the avenues.
He says motelier's are losing business, with some guests booked in for a week leaving after the first night.
"There's also residents who are sleeping. They've got families and they've got people doing burn outs right next to their intersections or down the streets. It's not we want on our streets."
Swiggs says he's meeting with police's Canterbury Metro Commander, superintendent Lane Todd and Labour MP Duncan Webb later in the month to address the issue.
He says he'll also be holding a public meeting, to hear residents and business owner concerns.
"Maybe we can talk to some of the people who are in that community, and say 'why are you guys doing that in areas where you know you are causing harm and disruption to people?' Is there a better way of doing this type of thing, if that's what they want to do, in a more safe and controlled way."