Quake was region's biggest in half a year
Author

Publish Date

Mon, 16 Jul 2018, 12:35PM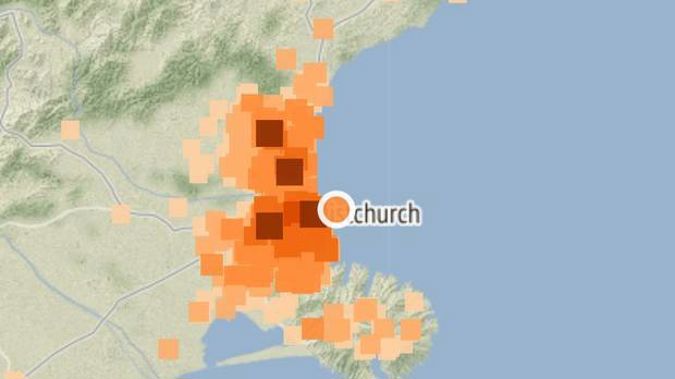 Quake was region's biggest in half a year
Author

Publish Date

Mon, 16 Jul 2018, 12:35PM
A magnitude 4.0 earthquake that rattled Christchurch last night was the largest registered around the city in half a year.
As at this morning, nearly 8000 people had reported feeling the 9.10pm quake, which struck about 10km east of Christchurch at a depth of 12km.
GeoNet seismology and strong motion specialist Dr Muriel Naguit said it was still unclear whether the quake had occurred on a known fault.
GNS Science staff were this morning analysing the quake's location in more detail, along with its "focal mechanism" or faulting and slip characteristics.
"We do know that the epicentre was approximately 5km offshore."
The last local quake of that size - another 4.0 - was recorded 5km south of Christchurch just after midnight on January 20.
But Naguit expected it was likely linked to the long-running earthquake sequence that was triggered by the 2010 7.1 Darfield event, and notably included the 2011 Christchurch Earthquake.
While GeoNet had classified the quake as "moderate", Naguit said the ground-shaking would still have been significant to have generated so many "felt" reports.
"We don't know what's going to happen in the future, but I can say there are a lot of Canterbury quakes still being detected by the system - almost on a weekly basis - although the magnitudes are quite small."
According to the most recent aftershock probability forecast for Canterbury, issued by GNS last September, the likelihood of a quake in the region measuring between 5.0 and 5.9 over the 12 months following had been put at 45 per cent, or at anywhere between none and two events of that size happening.
The probability of quakes between 6.0 and 6.9 had been calculated as much less likely, at 5 per cent, while an earthquake larger than 7.0 was "extremely unlikely" with a less than 1 per cent chance.
The only quake across the wider region that came within any of those parameters was a 5.6 event recorded 15km west of Kaikōura last October.
As time passed, the expected probabilities of earthquakes would become smaller, but any further significant earthquakes that did occur would cause these probabilities to change.
Around the country, the first six months of the year had seen "fairly typical" quake activity, GNS seismologist Dr John Ristau earlier told the Herald.
"There is still an increase in activity along the northeast coast of the South Island due to Kaikoura aftershocks, although much less than in first six months of 2017," Ristau said.
The amount of seismic activity was probably still above what it was before the Canterbury sequence, as there had been several significant earthquakes and aftershock sequences that kicked off with the 7.8 Fiordland Earthquake in July 2009.
"There have also been no significant earthquakes since Kaikōura to cause large numbers of aftershocks, and the Kaikōura aftershock sequence has quieted down quite a bit from the first half of 2017," he said.
"The decrease in activity doesn't really tell us anything; but it's a reminder that we can't predict earthquakes and can only talk about statistical probabilities and long-term seismicity rates.
"One thing we can guarantee is that seismicity will increase again, and one day there will be another large earthquake."