Petrol prices hit record levels on the road to $2.30 a litre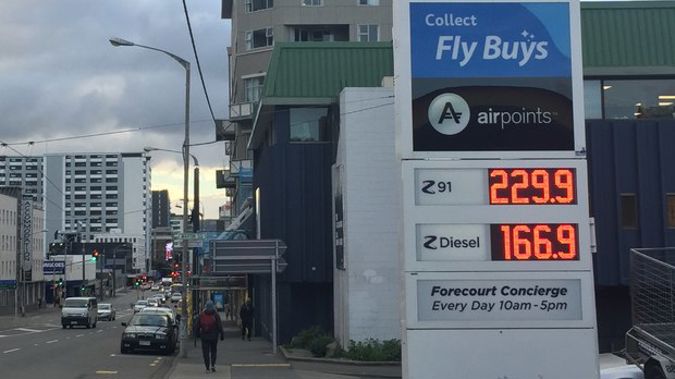 Petrol prices hit record levels on the road to $2.30 a litre
A petrol retailer claims little more can be done to make petrol cheaper at the pump.

Prices in some parts of the country are at their highest levels at just under $2.30 a litre for 91 octane.
The previous high was $2.27 in the middle of 2013.
Z Energy spokeswoman Sheena Thomas says the rise is justified and largely driven by a rise in prices on the international market.
She said international increases get passed on to customers.
She said Z's profit margin is around 5 cents a litre, after it pays expenses such as wages and electricity.
Thomas said not much can be done to decrease the price at the pump without international prices easing.
Oil prices spiked to their highest level since 2014 last week as US President Donald Trump pulled out of the Iran nuclear deal and threatened to impose new trade sanctions.
That's a 25 per cent rise since its most recent low in February and a rise of about 90 per cent since the price hit rock bottom in January 2016.
Oil prices crashed in 2014, plunging from $144 a barrel to a low of just above $57.
Before the GFC they had traded as high as $193 per barrel.
The steady increase from record lows has strongly suggested that petrol price increases were always on the cards.
Filling up the tank is set to weigh more heavily on Kiwi bank accounts in coming months. (Photo \ 123RF)
Given this context,
Herald
business editor at large Liam Dann last week suggested that paying $3 was no longer far-fetched.
Road Transport Forum NZ chief executive Ken Shirley added further weight to this prediction by suggesting to TVNZ 1 News this morning that this could become a reality within the next six months.
"I hate to be a merchant of doom but it's not inconceivable it could go to sort of $3 a litre," Shirley said.