NZ sharemarket down after sharp fall on Wall St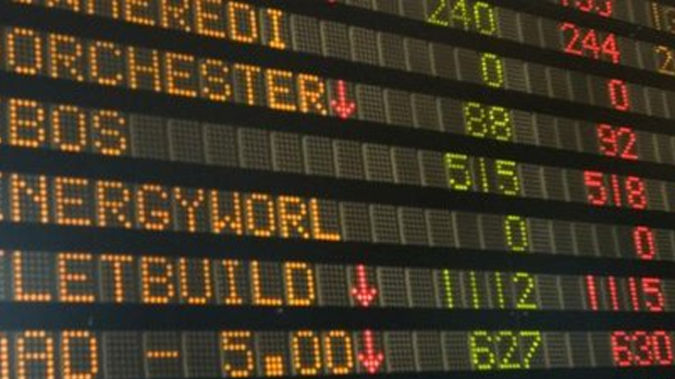 The New Zealand sharemarket dropped by 1.2 per cent in the opening minutes of trade following on from sharp declines on Wall Street.
By 10.05 am the NZX-50 was off by 112 points at 8753, following an 800-point fall on Wall Street's Dow Jones index.
US stocks were sharply weaker after investors became sceptical about the significance of the weekend's agreement reached by the US president Donald Trump and China's Xi Jinping to postpone new tariffs.
Markets were also getting spooked by a flattening yield curve in US government debt, seen by some as raising the possibility that the world's biggest economy may be heading towards a recession.
Wall Street's Dow Jones index dropped by just under 800 points, or 3.1 per cent, at 25,027.
Harbour Asset Managment portfolio manager Shane Solly said the local market's reaction was subdued, reflecting the high proportion of defensive style stocks - such as the power generators - that feature in the local market.
"We did not follow the big rally that the US has had over the last couple of days, and nor should we have given the mix of stocks that we have," Solly said.
The economic agreement President Donald Trump said he reached with Chinese leader Xi Jinping on Saturday showed signs of unravelling Tuesday, with the White House threatening new penalties against Beijing and multiple officials seeking to downplay expectations for an eventual deal.
Trump, in a series of Twitter posts, threatened to slap a range of import penalties on Chinese products if they did not make major changes in their economic relationship with the United States.
"President Xi and I want this deal to happen, and it probably will," Trump wrote. "But if not remember, I am a Tariff man. When people or countries come in to raid the great wealth of our Nation, I want them to pay for the privilege of doing so. It will always be the best way to max out our economic power."
This is a much different characterisation of the China talks than just three days ago when Trump had dinner with China's president at a meeting of the Group of 20. After the dinner, Trump said they reached the framework of a deal that would come together in 90 days.
"It's an incredible deal," Trump told reporters after the dinner. "It goes down, certainly, if it happens, it goes down as one of the largest deals ever made."
He later said China had committed to buying large amounts of US agricultural products and completely removing all tariffs on US automobiles, a huge shift from its current 40 per cent penalty. Chinese officials, meanwhile, did not confirm any of these details. They wouldn't even acknowledge that there was a 90-day deadline under which they were operating.