Mike Yardley: Sneak peak at new high-tech Air NZ lounge in Auckland
Author

Publish Date

Sun, 27 Sep 2015, 9:22pm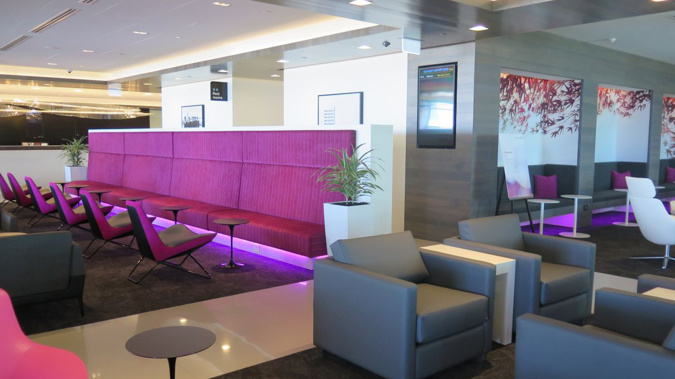 Mike Yardley: Sneak peak at new high-tech Air NZ lounge in Auckland
Author

Publish Date

Sun, 27 Sep 2015, 9:22pm
Whether you're flying for work or leisure, the lure of a comfortable airline lounge can make a world of difference to the trials of travel. I've just had a sneak peek at Air New Zealand's latest lounge offering on Friday, its brand new flagship international lounge at Auckland International Airport. Officially opening to the world from 4.30am on Tuesday, this ultra-contemporary and high-tech lounge has been steadfastly designed with the changing needs and incredibly diverse range of travellers in mind.
For starters, by any measurement, it's a very expansive slice of airport terminal real estate. Encompassing 2000 square metres, it is 40% bigger than the current lounge, with seating capacity for over 375 guests. You've got a swag of tailored zones to kickback in, but on first impression, I was instantly infatuated by the ingeniously designed outdoor terrace, overlooking the runway. Auckland's oh so changeable weather has been fully factored in, to make it a year-round attraction, with retractable louvre roof and fireplaces. Flanked by a fabulous Living Wall, featuring 10 different types of lush New Zealand flora, you've got a choice of seating types including a pod of fiendishly popular egg chairs.
The airline and its design team, appears to have spent a huge amount of time focused on how and where you sit, because the lounge brims with 24 different styles of seating. The sumptuous twilight pink loungers/chaises will be prove to be a huge hit for those yearning a full-stretch lie-down. In fact, along with the black and crème furnishings, the colour palette sings Air New Zealand, the moment you step inside. 
The customised zones include the main bar area, a focal point of the lounge, offering barista made coffee throughout the day, and New Zealand wines and crafted cocktails as night falls.  You'll find over 300 power points and more than 300 USB points throughout the lounge, while the business zone offers electronic charging, Wi-Fi and printing facilities across a range of seating and tables.
With The Rugby World Cup in full cry, the Media Lounge with its giant screen and super-comfy seating will be in hot demand for the early morning games in the coming weeks.  Scattered throughout the lounge are dedicated quiet zones, with a number of loungers, high back chairs and secluded nooks which will be perfect to retreat to, without being disturbed.
The separate Kids Play area is a triumph, lovingly modelled on a Kiwi treehouse, loaded with books, interactive toys and the latest entertainment programming. The play area backs on to a sound-proof quiet zone, so Mum and Dad can keep an eye on the little ones in the treehouse, while enjoying some peace and quiet. But for a lot of lounge lovers, food is the exacting factor. Air New Zealand has developed what they call a food theatre into the expansive café. Fresh and healthy dining options will be at the fore, with cuisine cooked to order at meal times by the resident chef, to complement the generous buffet offering. 
A huge amount of thought has been dedicated to the artistic features of the lounge. There's a rich scattering of retro salutes to Air New Zealand's 75th Anniversary, which is very nostalgic. Lining the café wall, I love the digital screen display emblazoned in pink blossom, where a tui flutters by and lands. In the bar area, a digital ceiling features moving photography to reflect the changing sky, and the crowd-stopping chandelier in the café is an illuminating statement about ' the land of the long white cloud."
If you've been through the Sydney lounge lately, or the Star Alliance Lounge at LAX ( which Air New Zealand hosts), you may notice some welcome similarities in Auckland. All three lounges have been designed by the creative wizards from California-based architectural firm, Gensler. Airline chief executive, Christopher Luxon, is understandably proud of the brand new offering in Auckland, which he says was fundamentally developed based on direct customer feedback about their needs and wants. Luxon is promising an enhanced check-in experience, to complete the harmonisation of the warm and winning Air New Zealand embrace, from the moment you arrive at the airport.
Mike Yardley is Newstalk ZB's Travel Correspondent on Jack Tame Saturdays. 11.20am