PEOPLE WILL ACTUALLY BE JEALOUS OF THIS LAPTOP
Author

Publish Date

Wed, 3 Feb 2021, 1:44PM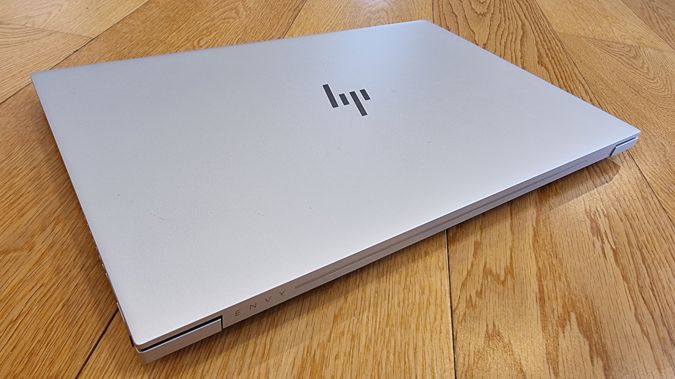 PEOPLE WILL ACTUALLY BE JEALOUS OF THIS LAPTOP
Author

Publish Date

Wed, 3 Feb 2021, 1:44PM
When they asked me what I wanted when it was time to upgrade my work laptop, I had one main task in mind; audio editing. I work at a radio station. That's my main thing.
Did that mean I wanted a PC that sounded great? Don't be silly. A computer only sounds as good as what you plug it into - sound desk, headphones, on-air studio - so no, sound wasn't my priority. I wanted a nice big screen.
You see, even if there's no video, when it comes to editing, being able to zoom in with precise detail is about the most useful feature you can have... and plenty of grunt for handling large files of course.
As it turned out, I got the same laptop as everyone else. Nice of them to ask, I s'pose. That was a few years ago now - surely it's time for an upgrade?...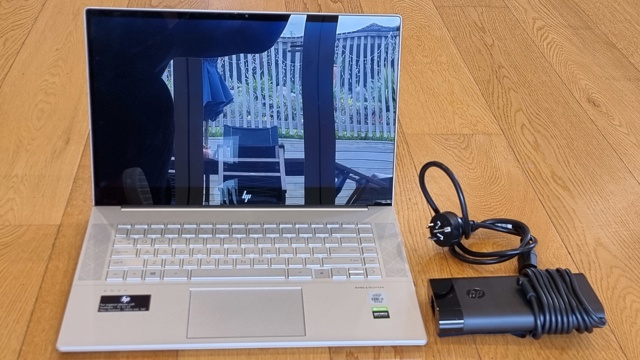 The HP Envy 15 really is a creative's dream - which is kind of unexpected given it's HP's mid-range device. I think they may have made a mistake though. I think they accidentally put heaps of really cool stuff in it pushing it's performance well up into a more premium space.
The variant I've been sent to review runs on a 10th Gen i7 processor, with 16GB of RAM, an NVIDIA GeForce RTX 2060 dedicated graphics card and 1TB of NVMe SSD internal storage. If it had double the RAM, you'd be well on the way to a pretty decent portable gaming machine - not just reliable, powerful business tool.
Shame they still have to advertise all those bits and pieces with little stickers on the palm rest. Presumably you know those chips are in there - that's why you bought it in the first place. At least stick them on straight! Why are they crooked? You just shelled out more than three-grand for this machine, the least they can do is stick the stickers on neatly.
Meanwhile, back in reality, the Envy 15 is actually an extremely classy looking laptop. Silver aluminium everywhere, crisp corners and angles, robust and durable feeling, very solid and secure hinge mechanism.
The keyboard is nicely spaced-out with a satisfyingly clicky response. There are dedicated home, end, page-up and page-down keys along with a set of cursor keys. Some key placements have me scratching my head though; there are both camera shutter and mic mute keys - that's great as far as privacy goes, especially when you urgently need to scratch your nose during that important Zoom meeting... but why are they in two different places on the top row? Even more confounding is the position of the power button; not top right as on most keyboards but one step to the left of the delete button and just above the backspace button. Better make sure your auto-save settings are on before you accidentally power the Envy off halfway through reviewing it. (That is so going to happen now I've said it!) 
Also, the fingerprint sensor, although extremely fast and reliable, is on the bottom row, randomly squished between the cursor keys and the right-hand Alt button. Ideally, it'd be incorporated into the power key itself, as on many other laptops, tablets and phones but not here. Small niggles though and ones muscle memory soon takes care of with use.
The trackpad is faultless - the glass finish means it's comfy to use. It's accurate and again there's good click-response there.
There's a commendable number of ports here too - that's becoming a rarity for many laptops these days. Headphone/mic jack of course, two Thunderbolt 3 USB-C ports, two full-sized USB-A's, an HDMI slot and a microSD reader. Some people have complained it's not a full-sized SD reader. Some people are never satisfied.
The display is also hard to criticise - a generous 15.6" 4K UHD AMOLED touch screen that has got to be one of the brightest I've come across on any laptop I've used. Plenty of room for my editing, not to mention a bit of sneaky Netflix. In fact, as I hinted at before, the Envy is perfectly capable of running many high-resource, new-release games as well, perhaps not at their absolute maximum settings, but close to it. That'll certainly get the laptop running pretty hot though - in spite of its built-in vapour cooling system, dual 12-volt fans and plenty of ventilation underneath and along the right-hand side.
Luckily, you can easily adjust the Envy's resources to divert more to cooling, performance or keeping fans quiet - thanks to HP Command Center, one of a suite of pre-installed HP utilities that are actually all pretty useful. HP QuickDrop is another good one, helping you quickly transfer files and images between laptop and phone.
I'm impressed with the speaker array too. Because of the Envy's wide screen, there's plenty of room opposite for the Bang & Olufsen upward firing speakers. Although there are only two speakers, not four, I definitely prefer this setup to the downward-facing arrays found on many other devices. It makes dialogue and stereo effects seem much more like they're emanating from the screen itself than somewhere else.
In terms of battery life... I give up. Honestly, is there anything more meaningless than trying to tell you how long the battery will last on a laptop? Are you gaming? Are you streaming? Are you editing? Are you just browsing? Do you have the HDR settings wound up? Or the brightness right down? There are seriously so many variables that can make not just minutes of difference to your power consumption but in many cases, hours. What I can give you is my general impression after using this thing for a week or so; the battery life is surprisingly good. Surprising, because the screen really is massive and 4K UHD AMOLED displays are notoriously power-hungry. Luckily, the 6-cell, 83Wh battery is up to the task. Look, I'm not suggesting you'll cruise through your work day with juice to spare, far from it. This isn't a little tablet that'll crank out 10-15 hours on a single charge. I'm saying instead of the almost two hours my current work laptop can just about manage under normal conditions, the Envy 15 will hum along for at least five hours, no problem.
Unfortunately, the charging brick is particularly brick-like - a huge, heavy thing that'll definitely add noticeable extra weight to your briefcase which will already be straining at the handles due to the Envy's 2.14 kilos. On the up side, that brick will get you to 50% in around forty-five minutes, which is pretty good for a laptop.
There's no getting around it, the Envy 15 is not perhaps the most portable of portable computing devices, being so big and weighty. But then, that's exactly why I love it; awesome computing power to spare and an enormous, high-end display that's simply stunning to use. It's far from the cheapest laptop on the market but it's just as far from the priciest too - yet some of its best bits are among the best bits around.