At Last We Get to Hear What the Fuss Is About
Author

Publish Date

Wed, 14 Jul 2021, 2:09PM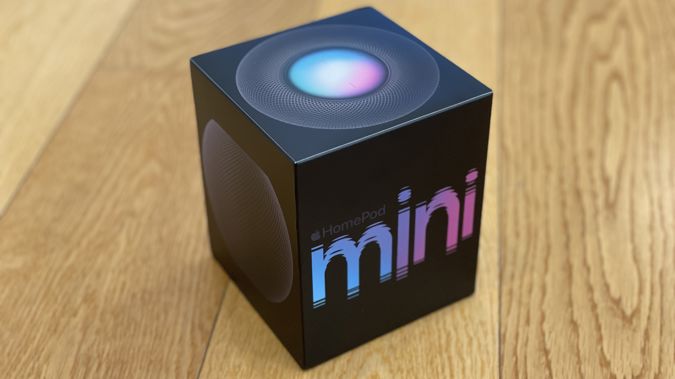 At Last We Get to Hear What the Fuss Is About
Author

Publish Date

Wed, 14 Jul 2021, 2:09PM
"Baby Plays Around" by Elvis Costello is one of my favourite songs of all time. The melody is hauntingly beautiful and the catch in Costello's voice captures the heartbreak of the story perfectly. But it's the production of the track that elevates it into my Top Five list. Not just the restraint of keeping the arrangement to just vocal, acoustic guitar and the faintest of organ pedals in the background but technically, everything sounds super clean and pure. It's pretty much perfect.
So you want to be careful how you handle a track like that.
Do you want to squash it down into a bluetooth stream so you can play it through some tiny earbuds? Or are you just going to fire it out of a single cheap, little speaker sitting on your side-cabinet?
Probably. Although, at least now you have another choice...
Launched way back in November last year, the Apple HomePod mini is finally widely available here in New Zealand at several leading retailers and online from the New Zealand Apple Store.
While I had no doubt this would be a quality product - in my experience Apple only produces quality products - I was certainly skeptical about how good the HomePod mini could really be. Or rather, would it bring anything to the smart speaker game we haven't already seen from other manufacturers?
From the outset, I was pretty taken with its appearance. It really is extremely mini; I've seen bigger grapefruit. It won't look nearly as obvious as a grapefruit either - available in Space Grey or White, the HomePod mini is almost completely spherical and covered all over in a very friendly-feeling soft, fabric mesh. Well, almost all over - there's a small control panel on top which lights up in a very similar way to the Siri icon when you summon the virtual assistant on any other Apple device, in a kind of multi-coloured swirl. When the speaker is just playing audio, the control panel remains a dull white - not too intrusive, just enough to let you know it's doing something.
The controls are sparse; the ubiquitous plus and minus for volume, tap to play and pause, double-tap to skip, triple to go back and a long press to summon Siri. Of these few, I've only paused and adjusted the volume. After all, what's the point of having a smart speaker if you don't let it prove how smart it is? As it happens, this one's pretty damn smart.
Starting with the setup process... which isn't really much of a process at all. In fact, plug your HomePod mini in, give it a moment to power up and it'll appear on your iPad or iPhone automatically - walking you through a few (a very few) easy steps to complete the setup using the Apple Home app. If you've installed any HomeKit devices before, this will be pretty familiar. Really, it's pretty much just a matter of telling the speaker which Wi-Fi to connect to and which room it's in. If you have a second HomePod mini, you'll be instantly prompted to set it up as the other half of a stereo pair or as a standalone device in another room.
This literally takes seconds, perhaps the easiest setup of a device ever.
From that point, the seamless interconnectedness of your Apple account kicks in. Want to know what's in your calendar for the day? Ask Siri. Want to read out your latest text or call one of your contacts? Ask Siri. Want to control your HomeKit enabled devices like the latest range of Nanoleaf smart lighting solutions? Ask Siri. And of course, want to play some music, a podcast or even listen to some live radio? Ask Siri.
I know what you're thinking; up until that point, is there any difference between this smart speaker and any other? (Well, personally, I think it looks nicer - but that's just a taste thing)
From what I've experienced, there are two major differences. Firstly, the sound quality is actually hard to believe. As someone who spends hours every day in a radio studio, I'm kind of fussy about this stuff but the first time I heard what this tiny ball could do, I did a kind of aural double-take.
I don't understand how something so small can produce the "room filling sound" it claims to... but it really does. You can read all about the tech involved on the Apple website. I've even had people who work at Apple explain it to me. Yet, it still defies what I understand about speakers and audio and maybe even the way the world works altogether. I can get into the neodymium magnet that runs the driver, or Apple's S5 chip that controls the whole thing but who cares? You can look up all that stuff on the website. Take it from me, this speaker sounds... well... unbelievable.            
You know that favourite song of mine? "Baby Plays Around?" Scintillating. Exactly as warm and pure and clean as I wanted. Kanye's "Power" has a lot more going on; gang backing vocals, rock guitar riff, driving drum samples - the power is all there.
I like to give "Boom Boom Pow" by the Black Eyed Peas a run, just to see how thumping the bass response is and this is where things get really interesting. To be sure, there's only so much boom the HomePod mini's passive radiators can pow - remember; this thing is less than 10cm across. But there's no distortion at all - not even at 100%. By the way - that's how you need to tell Siri where you want the volume at; in percentages. This took me a minute to get used to - other speakers respond to a number on a scale of one to ten - not Siri. Not really a major, just a small quirk.
Which brings me to my other big point of difference; Siri is a better listener.
I get the feeling when it comes to virtual assistants, people generally don't rate Siri as highly as some of the others and I think I know why. It's both Apple's greatest strength and its greatest weakness; the infamous ecosystem.
What I haven't mentioned specifically yet is you will, of course, need another Apple device to set up the HomePod mini and an Apple ID to run it. And although you can use other streaming services to play your music and podcasts via AirPlay, everything works a lot better with an Apple Music subscription.
This also applies to things like voice recognition and the choices Siri the AI makes on your behalf. For example, you can simply ask Siri to, "Play something I'd like..." This is exactly the kind of intuitive behaviour we've always wanted from our virtual assistants - don't play the same stuff I always ask for, play something a bit like it instead. My favourite command? "Hey Siri... never play this song again." Come on - if that isn't enough reason to sign up for Apple Music, I don't know what is.
It's exactly these kind of "human-like" requests Siri seems to be able to carry out when the others either can't or won't.
What's more, the four internal mics do an incredible job of listening out for the "Hey Siri" command - again, better than any other speaker I've used. Siri rarely misses my requests, even when the volume is way up. (In the high percentages) Again, I'd go as far to rate Siri as the most responsive assistant I've used.
But as I say, voice recognition seems to be frustratingly limited to those in the house with an Apple ID. You can add up to six different users in your household. This means the HomePod mini will recognise each individual and will tailor its responses accordingly. After all, not everyone wants to dive down a Billie Eilish rabbit hole when they ask for, "Something I'd like."
On the other hand, the Domestic Manager (not an iPhone user) can't seem to get Siri to take any notice of her at all. Stop laughing. It's not funny. It's absolutely not funny.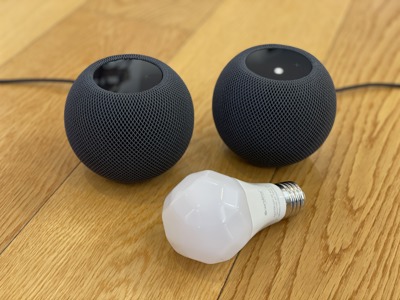 In fact, it's so not funny, I've had to conceal my HomePod minis completely - something that's insanely easy to do given they take up virtually no space and the attractive, braided USB-C cable plugs into a compact 20W wall charger. (Yes, it's supplied in the box) Best of all, because of their incredible 360-degree performance, the HomePod minis still manage to provide the warm, room-filling ambience I'm looking for, even though one's up on top of the drinks cabinet and the other one is tucked away behind the telly.
Perhaps most remarkably of all, you can pick up a HomePod mini for just $159NZD - great buying for a device of this quality... if you're an Apple user. If not... have you thought about becoming one?
Click here for more information and pricing on the Apple HomePod mini.