Win with The CarbonCycle Company
Author

Publish Date

Sun, 18 Oct 2020, 7:55AM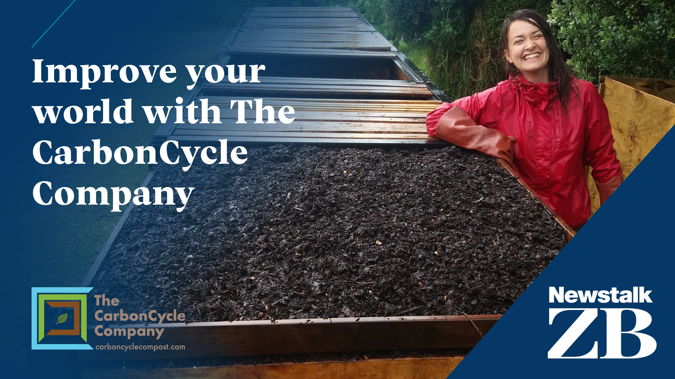 Win with The CarbonCycle Company
Author

Publish Date

Sun, 18 Oct 2020, 7:55AM
There are many reasons to compost… you'll have healthy soil and healthy plants, while reducing landfill waste.
But how do you start?  Pete Wolfkamp and The CarbonCycle Company can help.
Register your details below and you're in to win a home composting kit valued at $1,499.
A CarbonCycle Company compost bin looks great.  It takes all your garden and food waste, makes really great compost and doesn't attract pests.  This is your chance to embrace the lost art of composting and, in no small way, help improve the health of our planet.
All complete online entries will qualify for the grand prize draw.  Online entries close 8am, Sunday 31st October 2020.  Pete Wolfkamp and Ruud Kleinpaste will make the draw and call the winner live on-air between 8am and 9am on the same day.
At last… a decent compost bin that makes real compost for your garden.
Be in to win with The CarbonCycle Company and The Resident Builder… only on Newstalk ZB.
https://carboncyclecompost.com/
Click here for terms and conditions