Win tickets to see 'The Eyes of Tammy Faye' at the New Zealand International Film Festival
Author

Publish Date

Mon, 8 Nov 2021, 3:48PM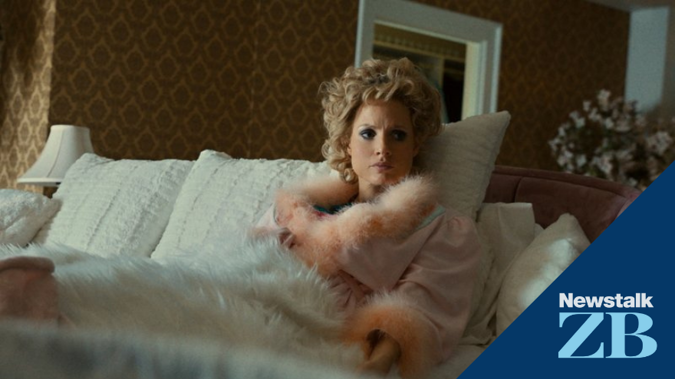 Win tickets to see 'The Eyes of Tammy Faye' at the New Zealand International Film Festival
Author

Publish Date

Mon, 8 Nov 2021, 3:48PM
Newstalk ZB has 10 x double passes to see The Eyes of Tammy Faye at this year's NZ International Film Festival. 
Register below for your chance to win. 
About the film, The Eyes of Tammy Faye:  
Andrew Garfield and Jessica Chastain play Jim and Tammy Faye Bakker, the self-styled Christian TV personalities who did more than anyone else to mould televangelism into a game-changing, culture-shaking, credit-card-maxing industry/cult/diversion. 
Chastain and Garfield give performances that are brashly entertaining but also canny and layered, as the characters get caught up in something far bigger than themselves. The Bakkers were hucksters of a grand order, and the film uses their spectacular greedhead soap opera to tell the larger American story of how Christianity got turned into showbiz. 
Why watch The Eyes of Tammy Faye instead of the original documentary, which is superb? Because this version, in heightening our connection to the characters, sheds new light on who they were and why they did what they did. It's Tammy Faye who comes to occupy the spiritual centre of the movie, and Chastain, tapping a bombs-away flamboyance she has never-before approached, makes her a mesmerizing diva-victim who keeps evolving, whilst Garfield makes Jim a postmodern con artist who looks ahead to our own era. 
For more information and to buy tickets:   
Christchurch:  
November 20

th

 @Isaac Theatre Royal

 
Wellington: 
November 20

th

 @ the Embassy Theatre

 
Dunedin:  
November 20

th

 @The Regent Theatre

 
Can't see the form below? Enter here.