WIN tickets to Ancient Greeks: Athletes, Warriors and Heroes at Auckland Museum
Author

Publish Date

Fri, 10 Jun 2022, 12:01pm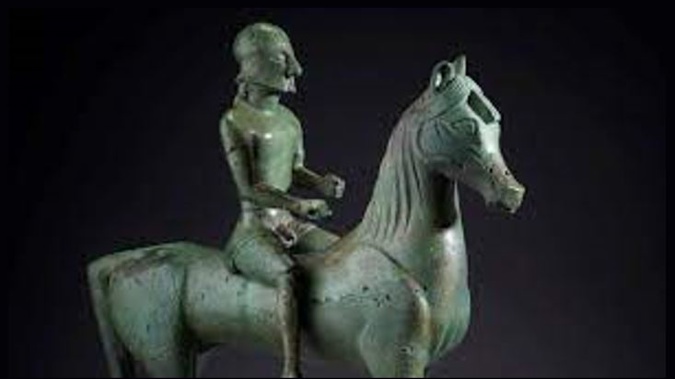 WIN tickets to Ancient Greeks: Athletes, Warriors and Heroes at Auckland Museum
Author

Publish Date

Fri, 10 Jun 2022, 12:01pm
Encounter the fascinating civilisation of the Ancient Greeks at Auckland Museum... a civilisation that laid a legacy that remains influential millennia later. 
The Ancient Greeks: Athletes, Warriors and Heroes exhibition from the British Museum's world-renowned collection, is the largest selection of ancient artefacts ever loaned by the British Museum to New Zealand. 
It will showcase a wide range of treasures and stories, including the masterpiece of the exhibition, a two-metre-long fragment of marble frieze from one of the Seven Wonders of the Ancient World. 
The Ancient Greek civilisation has had a profound influence on the development of language, politics, educational systems, philosophy, science, and the arts around the world. Artistic, physical and intellectual competition pervaded all of society and this exhibition, highlights that competition can unify, resulting in achievement and innovation. 
To be in to win tickets to experience the exhibition, Ancient Greeks: Athletes, Warriors and Heroes register your details below and answer this simple question… Artefacts in the Ancient Greeks exhibition are being loaned from which world-renowned museum collection? 
Entries close 26th June 2022. The draw will take place on Monday 27th June. Winners will be contacted by text with tickets couriered. 
PLEASE NOTE: prize includes tickets only. No travel or accommodation is included in this prize. 
This impressive and impactful exhibition is an introduction to an ancient culture that has never before been showcased in Auckland in this way or to this scale. 
Ancient Greeks: Athletes, Warriors and Heroes is on now at Auckland Museum for a limited time and proudly supported by Newstalk ZB.