Warm Your Heart & Home with Stake Glass and Thermoglaz
Author

Section

Publish Date

Sunday, 28 April 2019, 2:40p.m.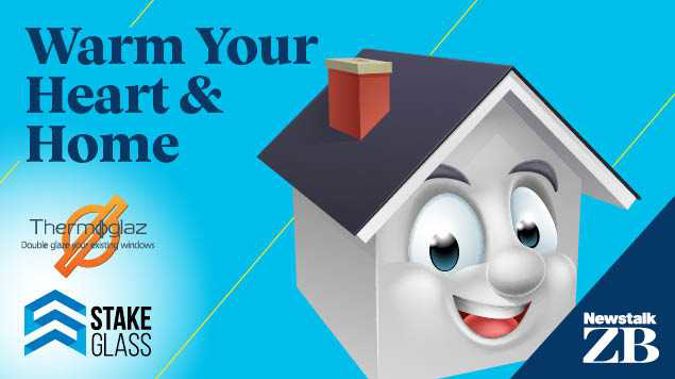 Canterbury Mornings with Chris Lynch is giving away a winter warm up thanks to Thermoglaz and Stake Glass and we are on the hunt for a home to be retrofit double glazed!
Do you know someone who deserves ten thousand dollars' worth of retrofit double glazing? Register below and tell us why your nomination deserves this incredible prize because Newstalk ZB could be knocking on their door before winter really bites!
Nothing beats a comfortable, cosy home – yet thousands of New Zealander's still suffer from cold homes, endless condensation and constant noise – all needlessly.
Christchurch owned Thermoglaz were pioneers in the field and developed the best retrofit double glazing system available today for wood and aluminium windows.
Teaming up with local glass supplier Stake Glass – makes these retrofit double glazing systems even better.
Stake Glass is an independent, 100% locally owned and operated glass supplier.
Stake Glass has built their business on the foundation of a superior quality product, strong ethics and reliable customer service – and together with Thermoglaz they provide superior double glazing systems for new or existing homes. Whether you are retrofit double glazing timber framed windows, or aluminium framed windows.
Thermoglaz, in association with Stake Glass, will provide you with the most professional and reliable system available – adding value to your home and saving on power bills!
Thermoglaz And Stake Glass- proven brands you can trust – and they guarantee it.
For more information or inspiration – visit Thermoglaz.co.nz or Stake Glass.co.nz
Warm your heart and home with Thermoglaz, Stake Glass and 100.1 Newstalk ZB!
#Stakeglass
#thermoglaz