Get on Chris Lynch's VIP list at Christchurch Town Hall
Author

Section

Publish Date

Friday, 8 February 2019, 2:34p.m.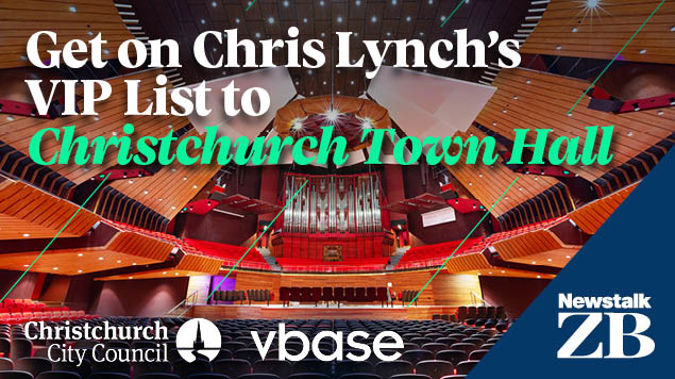 Newstalk ZB has your chance to walk through Christchurch Town Hall before anyone else on February 21st thanks to Vbase! Join Canterbury Mornings with Chris Lynch as we broadcast live from Christchurch Town Hall from 11am with exclusive VIP Tours!
The doors will be fully restored and open to the public and we have your chance to win a first look so you can reconnect with the building which holds so many fond memories.
Register below now and you could be joining Chris Lynch with ZB Tours, with first looks at Christchurch Town Hall follow by afternoon tea!
Vbase and The Christchurch City Council invite you back for the official opening weekend over February 23rd and 24th to reconnect with a building which holds so many fond memories.
Christchurch Town Hall open weekend, between noon and 6, February 23rd and 24th
Get on Chris Lynch's VIP List at Christchurch Town Hall thanks to V Base, Christchurch City Council and Newstalk ZB!
Find out more here:
https://www.facebook.com/events/831566970508965/