Modern Maori Quartet
Section

Publish Date

Wednesday, 9 August 2017, 7:32AM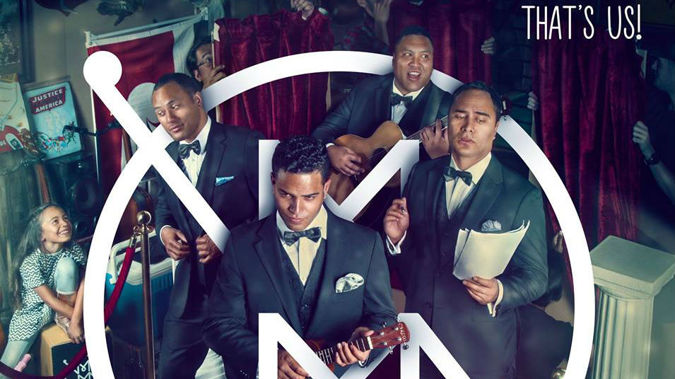 Take four good-looking, hip-swaying, suave Maori guys, crooning a mix of modern day & classic songs in Te Reo and English and you get: The Modern Maori Quartet.
Maaka Pohatu, Matariki Whatarau, James Tito & Matu Ngaropo are Toi Whakaari: NZ Drama School graduates who have established theatre and film careers with a combination of over 20 years in the industry.
The Modern Maori Q have devised and collaborated an entertaining and compelling show & are now ready to take it on tour along with special guest, Annie Crummer.
Sat 16th September            The Plaza, Putaruru
Sun 17th September          Playhouse, Hamilton
Wed 20th September         Playhouse Theatre, Nelson
Thur 21st September         ASB Theatre, Marlborough
Fri 22nd September            Aurora Centre, Christchurch
Sat 23rd September            Mayfair Theatre, Dunedin
Wed 27th September         Memorial Hall, Porangahau
Thur 28th September         ANZAC Hall, Featherston
Fri 29th September             Memorial Hall, Otaki
Sat 30th September            Municipal Theatre, Napier
Sun 1st October                  Royal Opera House, Whanganui
Thur 5th October                Civic Theatre, Rotorua
Fri 6th October                    Theatre Royal, New Plymouth
Sat 7th October                   Riley Centre, Wellington (High School)
Sun 8th October                  Great Lake Centre, Taupo
Thur 12th October              War Memorial Hall, Kaikohe
Fri 13th October                  Forum North, Whangarei
Sat 14th October                 Crystal Palace, Auckland
Sun 15th October                Little Theatre, Whakatane
For tickets, visit www.modernmaoriquartet.nz