The Soap Box: Personality politics key driver of public opinion
Author

Section

Publish Date

Monday, 18 September 2017, 7:28AM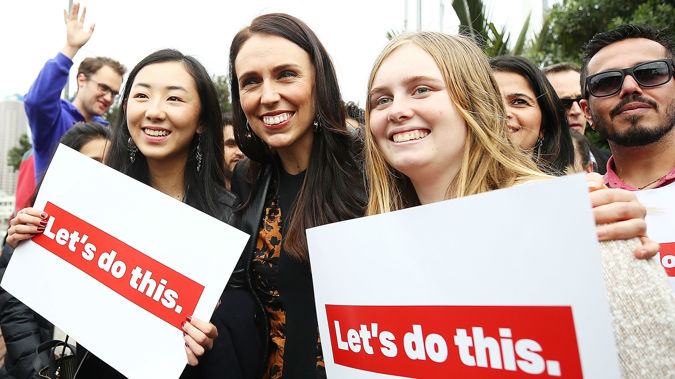 He didn't need to sit on the edge of his seat on Saturday night, neither did any of us, as the All Blacks steamrollered their way to victory over their old foes, the Springboks.
For Bill English the outcome of the test match was more keenly anticipated than for the rest of us. If the Boks had played as well as they have done in the past and given us a run for our money the Prime Minister would have been gritting his teeth and for good reason.
A test loss a week out from the election would have had an impact on our feel good factor and that translates into votes, overseas studies show it can affect the vote by around two percent. So it was no surprise to anyone that one of the first visitors to the players' dressing rooms after the match was English, posing beside Captain Kieran Read.
There's nothing like associating with the All Black brand, capitalising on a winning formula. His predecessor John Key was never far away from it, falling over himself to give former Captain Ritchie McCaw a knighthood even though McCaw wasn't too keen on the idea himself.
English would love the election victory this Saturday to be as easy as it was for the All Blacks but even though Labour just two months looked as though the game plan was beyond it, the emergence of their star player changed all that.
The plan hasn't changed at all but the personality most certainly has. In that short space of time Labour's put 20 opinion poll points on the board, thanks entirely to Jacinda Ardern and it's now game on.
It tells us that personality politics is the key driver of public opinion and it also tells us policy takes second place, even though National would like to have us believe otherwise.
That's why they've spent the past few weeks rolling out the pork barrel, outbidding Labour at every turn. It's as though they've suddenly had a fit of conscience about virtually everything with restraint no longer being part of their vocabulary.
So many promises have been made that on the other side of the election the likelihood of us remembering who said what and when will probably have escaped us.
This week will see the policy wonk and the personality parade crisscrossing the country hoping that we'll see reason.
For National that's the reason for sticking to, and being thankful for what we've got with a bit more icing on the cake here and there.
For Labour it's putting a fresh face on the old package that may have failed to get cut through before it discovered personality.