Gia Garrick: Thank God Harrison whistle blowers are getting compensated
Author

Section

Publish Date

Friday, 21 July 2017, 5:58AM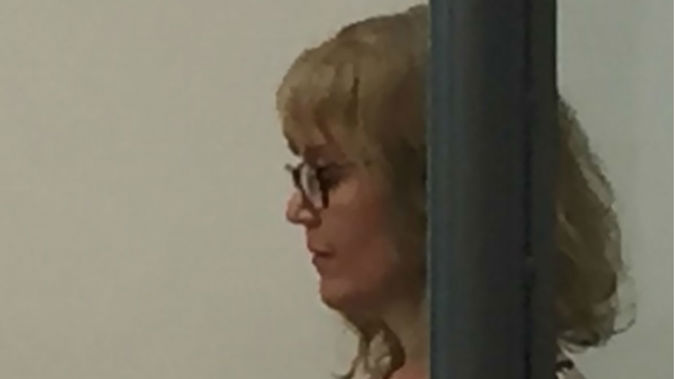 Thank God four people who did the right thing are going to see compensation from the Ministry of Transport.
The State Services Commission has found the people who blew the whistle on fraudster Joanne Harrison before she was sent to jail, all suffered because of it.
Three lost their jobs during a restructure Harrison had a hand in, and while the report found she wasn't directly responsible for the redundancies, she did help speed up the process that got rid of them.
The fourth had a pay rise they were recommended for, blocked by Harrison directly.
It was almost unsurprising to find two more had been bullied by Harrison, but because they hadn't complained about her, the SSC left them out of the scope of its report. It's now up to the Ministry to investigate, and it should.
All of these people have suffered losses, and yet it was for doing the right thing.
The role of staff in pointing out the wrong-doings of the few bad eggs among them, particularly in the public sector, is an important one. And there needs to be assurances that a person won't lose out financially, because they chose to raise their concerns.
The SSC can recommend modernising the Protected Closures Act and issuing Government agency standards all it likes, but it really boils down to the final part. The investigation into former Ministry of Transport boss-turned Auditor General Martin Matthews.
Because on the face of it, you'd think he wouldn't be fit for the role of public sector watchdog given what this woman got away with under his watch.
Harrison made up fake companies, invoiced them and used twink to scrub out the work they'd allegedly done. She helped her husband get a well-paid public sector job. And she stole more than $700,000 over five years for which she's now facing three years seven months jail time.
She would have had to be a master liar to have been complained about eight times, and that not been followed up by the boss.
But that's exactly what Matthews, the new Secretary of Transport Peter Mersi, the Transport Minister Simon Bridges and the State Services Commissioner Peter Hughes, all say she was.
So thank God those involved are going to be compensated, because regardless of whether the big guy's found culpable... at least those who did the right thing are getting an apology.