Chris Lynch: Does Islam have any place in NZ public swimming pools?
Author

Section

Publish Date

Monday, 20 March 2017, 10:43AM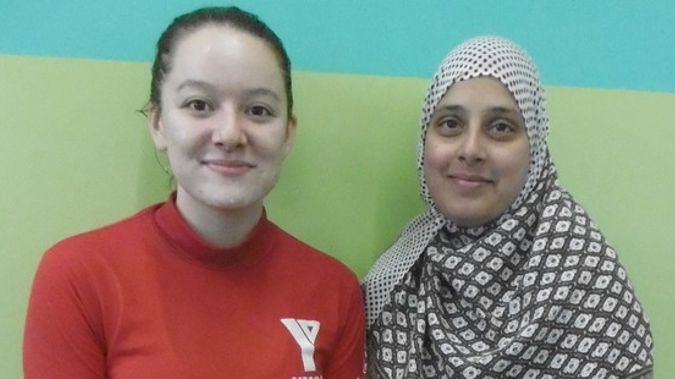 Does Islam have any place in New Zealand public swimming pools?
Gender segregation has crept into Auckland public swimming pools for Muslim women.
The Cameron Pool and Leisure Centre managed by the YMCA in Mt Roskill, and partially funded by rate-payers, is closed for two hours every Thursday night for Muslim women-only swimming lessons.
The New Zealand Herald reported the segregated swimming lessons arose because of the need for a culturally appropriate programme delivered in a culturally appropriate space.
Pool manager Sarah Clarke said a lot of the ladies come from difficult backgrounds, so it's a place for them to feel safe and secure while they integrate into the community.
Clearly, Clarke has failed to see the irony in her comments.
Muslim women in Christchurch have spoken out before over the lack of facilities. Ten years ago, a group wanted special pools to exercise in, without violating their beliefs.
Islam does not allow men and women swimming together, hence the issue of public swimming pools for both men and women is totally rejected in Islam.
Islamic Women's Council of New Zealand's Anjum Rahman told the Herald it was important that swimming lessons were available to everyone.
Rahman said there was a nation-wide demand for these classes from the Muslim community as well as other women.  "There are quite a few women interested from other communities."
Rahman is being creative with the truth.
If it was truly inclusive - for all women, the YMCA pool's timetable would not describe it as "Muslim women's swimming classes" on its website.
The reality is the centre manager's good will is being exploited in the name of religion.
Are these gender segregated swimming classes a recipe for integration or backwards step for New Zealand's social values?
The same thing happens at another Auckland suburb.  Men are banned from attending the Mt Albert Aquatic Centre on Sunday nights to allow women to swim "uninterrupted."
According to one report, the women are mostly refugees. A black plastic curtain separates the lane pool from the rest of the facility and all the windows around the pool are closed off.
Is this practice helping women integrate into New Zealand society or is this cultural apartheid?
Muslim women only swimming classes may help them learn to swim, but surely this can be achieved without pandering to an oppressive culture at the expense of New Zealand's proud equal rights.
The extreme left will hail these programmes as "helping minority groups" and "encouraging diversity" while failing to understand how they're supporting the marginalisation of already marginalised women.
I would have thought New Zealand women and the self-proclaimed feminists would be the first ones to stand up against this.
As a country, we've made incredible steps towards equality for gender, colour and sexual orientation. What we don't need is to curtail to a group that supports segregation.
Shouldn't we be teaching that New Zealand values take precedence over Islam's Sharia code?
Some of the organisers of these programmes have said women who attend these classes are self conscious and don't want to be surrounded by men.
I suspect this is an excuse to mask the real reason of religious odor entering public pools at the expense of non-believers.
Chris Lynch hosts Canterbury Mornings on Newstalk ZB in Christchurch.