The Two
8PM - 11PMSun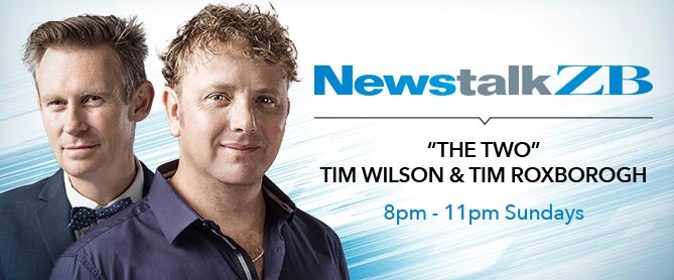 THE TWO
WITH TIM WILSON & TIM ROXBOROGH
8pm–11pm Sundays
Intelligent, entertaining and insightful talk with a twist.
One's a self-confessed conservative and the other a walking encyclopaedia.
What's not to love?
As the weekend winds down, The Two chat about anything and everything easing you into your busy week.
With years of TV and print journalism behind him, a news stint in New York and three published novels – Tim Wilson is always up with the play.
Tim Roxborogh has spent many years in the music radio game, and is arguably New Zealand's leading expert on cricket and the BeeGees!
Smart, quirky and enjoyable conversation makes for great company every Sunday night.