Ruud Kleinpaste on National Gardening week: Give it a go
Author

Section

Publish Date

Saturday, 7 October 2017, 4:37PM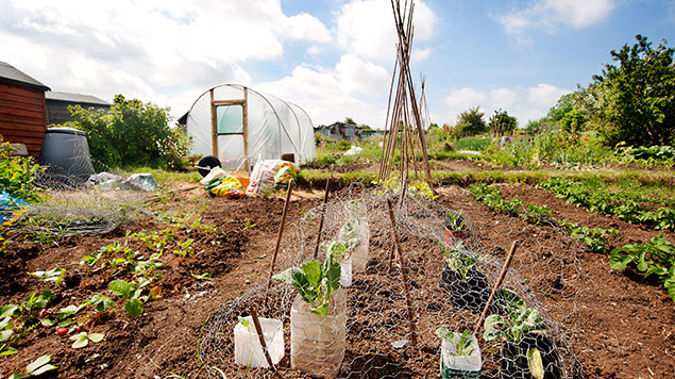 Dust off the gloves.  Dig out the spade.  Get ready to get your hands dirty.   National Gardening Week is coming up 6th-13th  October.
 The Week aims to foster a love of gardening with a focus on growing not only plants but friendships, good health, strong communities and an appreciation of ecosystem services. 
This year's National Gardening Week is about getting everyone into the garden, whether experienced, passionate gardeners or just starting out. 
During the week people are encouraged to help out in their community garden, lend a hand in a neighbour's garden or get stuck in to their own.  Not quite sure where to start?  Seek out a local knowledgeable gardener and learn. 
Kiwis love their gardens – whether it's a quarter acre or a few pots on the deck – everyone can experience the joy of gardening.  It's good for the soul!
To kick off National Gardening Week, from 1st-13th October Yates will be giving a free packet of seeds to everyone who registers online at www.yates.co.nz/nationalgardeningweek
 10 things to do during National Gardening Week:
*Begin a bee friendly garden - blue, purple, white and yellow-flowering plants are their favourites
*Brighten up the garden with a hanging basket of flowers – or fill with strawberry plants
*Plant microgreens for the kitchen window sill
*Feed your plants to get them ready for the Spring growth spurt
*Start a compost bin or worm bin to convert kitchen scraps into a valuable plant food
*Volunteer for a local replanting programme
*Join your local garden club
*Lend a hand in your community gardens
*Hold a working bee and help out a neighbour or… get involved in your local primary/Intermediate school; they often have a garden – and if it's a "Treemendous School" that garden is a classroom too!
*Visit a Botanical Garden or local park and stop and smell the roses
 Most important tip:
If you start your own garden: start small… just one raised bed…. And grow something you and the kids are interested in; do it for a year and if it works for you: EXPAND!