Nici Wickes: Peach cake
Section

Publish Date

Saturday, 11 February 2017, 8:58AM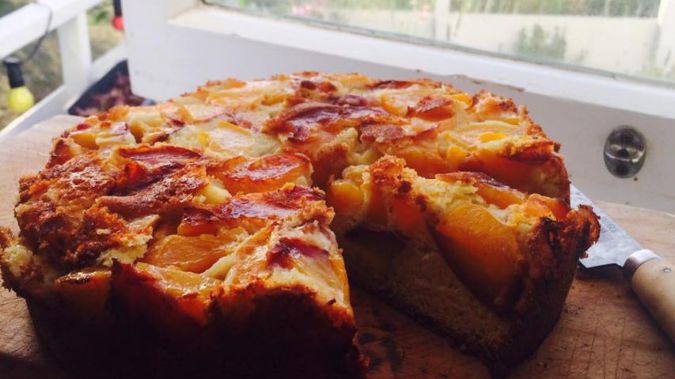 This cake is an adaptation of a Russian apple cake recipe that works just as perfectly with peaches. Their summery scent and pinkish hue and the sheer proportion of fruit to batter is staggering. Despite there being no fats (butter or oil) this cake always seems like a miracle to me in how moist and delicious it is.
6-8 firm peaches, chopped, skins on
3 large eggs
1 cup caster sugar
1 tsp vanilla extract
1 cup plain flour
Ground cinnamon to dust
Icing sugar to dust
Preheat oven to 180 C.  Grease a loose bottom cake tin,  line the bottom with baking paper, then butter the sides and bottom liberally.
Chop peaches directly into tin until they come up almost to the top. Shake the tin so that they settle.
Make the batter by beating eggs and sugar until light, thick and foamy – this can take some time so be patient as the air that you beat in at this stage will give this cake its rise and lightness – then beat in the vanilla. Carefully stir in flour until just combined.
Pour batter over peaches, spread it evenly and help it to surround the peaches with a spoon if necessary. The level of the batter should be about the same as the peaches.
Bake for 55-60 minutes or until a skewer comes out clean. Cool in tin for 10 minutes, then turn out on rack. Remove paper.
Dust with cinnamon and icing sugar and serve warm or cool with cream or yoghurt.