Motorists will have to wait in queues to enter Auckland's new Waterview Tunnel
Author

Section

Publish Date

Friday, 17 February 2017, 4:59PM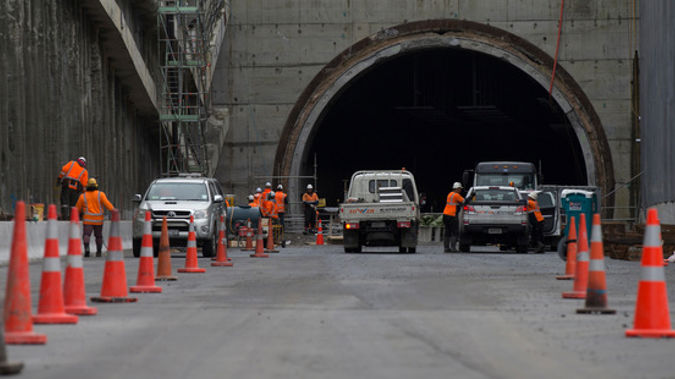 Auckland's new Waterview Tunnel will speed up travel times, but motorists will have to wait in queues at traffic lights to enter it.
The tunnel connecting the North Western and South Western motorways will open in April, creating the Western Ring Route around the city.
Ramp signals will operate on both of the ramps into the tunnel, and on the longer east-bound tramps out of the tunnel.
But motorists turning west out of the tunnel won't have to wait at signal lights, so queues of traffic are unlikely to build up inside it.
Signals will also operate on the other side of the tunnel, like at the on-ramp at Maioro Street.
New Zealand Transport Agency Auckland highway manager Brett Gliddon said the signals will be able to control traffic through the tunnel in both directions.
Delays caused by traffic signals will be offset by major improvements to travel times and traffic flows.
"When the Waterview Connection opens, as part of the wider Western Ring Route, it will be a significant step in transforming the way people and freight move around New Zealand and Auckland.
"The Western Ring Route will support movements around the city and Auckland's growth and help provide a better balance of traffic flows across Auckland's state highway and local road network."
Mr Gliddon said completing the connection will allow more cars to travel on motorways, and reduce the number of cars on local roads.
"It is not a means of removing congestion altogether, especially in peak periods, which is no different to other major cities across the world."
The Transport Agency and Auckland Transport will continue to monitor CCTV footage of the transport network 24 hours a day from their Operations Centre.
Mr Gliddon said traffic signals, message signs and speed control signs would also be used to control traffic.