Rachel Smalley: Awkward road to new super policy
Author

Section

Publish Date

Tuesday, 7 March 2017, 7:12AM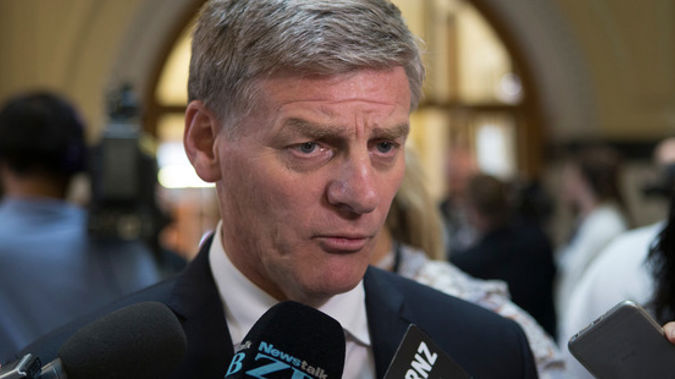 Well, that was all very awkward, wasn't it?
The eligibility age for super will go up to 67 in 2040...but it was a bit of a tortuous process getting there, wasn't it?
The Prime Minister spoke on The Nation at the weekend. And sometimes politicians use the weekend political programmes to make a policy announcement or discuss a government measure, or to sow a seed, if you like. It gets the media talking about it, it gets the public talking about it, and then in the not too distant future, the policy is announced.
And Bill English certainly hinted at lifting the retirement age when he said there would be a 'reset' on super, when he was on the nation at the weekend.
But the problem was the timing.
Because on the Monday morning he does a series of scheduled interviews - he speaks with the TV breakfast programmes, Radio New Zealand and NewstalkZB - and, well, all of those interviews were awkward.
The Prime Minister found himself batting away questions, stonewalling a couple, and rolling out that now infamous line, "you'll have to wait and see".
Then he announced the age of eligibility would go up at 4pm that afternoon - this is anything but a textbook policy announcement.
He should have used his Monday morning media platform to discuss the policy, because he needs to own it and detail exactly how it will work.
Instead, Mr English spent an awkward morning shying away from the question, and then announced it late in the afternoon again, that's an odd time to make an announcement. It leaves the evening news programmes scrambling and it doesn't give a lot of time for analysis. And it just feels a bit bungled...
And in an election year, you don't want policy announcements to look bungled.
It also allows the opposition parties to criticise the policy before you, as the government, have really had a chance to detail how it will work.
And given the timing of this policy - the legislation won't be introduced until early next year - that puts Winston Peters in the box seat.
He refuses to raise the age of entitlement. Point blank. And that's not surprising given his voter base - even though many will be long gone by the time this policy is introduced. But if National needs Peters to form a government, Peters will make this 'the' election issue.
Labour's already said they'll overturn this if in government.
Act says it's saddling younger generations with a huge cost...and so it goes on.
You can see why dabbling with the Super age in an election year is a brave move, at best. The Government would have been better to hold off until after the election.
But that's all in hindsight now.
I'm sure the Prime Minister's advisors will also be having a few strong conversations today too. This should have been handled better. A lot better.