Team NZ bullish over changes to 2021 America's Cup
Author

Section

Publish Date

Friday, 29 September 2017, 2:46PM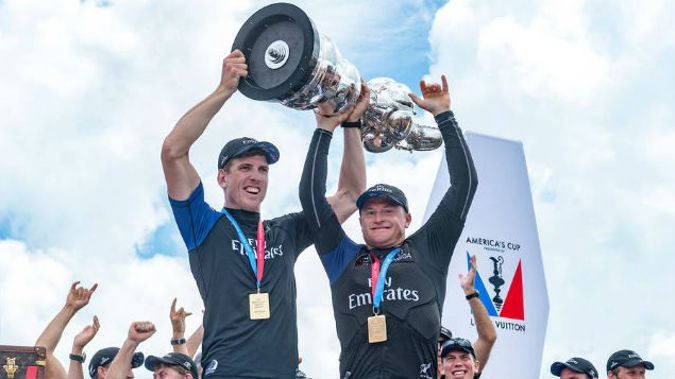 Team New Zealand skipper Glenn Ashby's dismissing thoughts they're wasting the platform laid down by Bermuda in the new America's Cup protocols.
The changes include a reverting back to monohulls as well as nationality rulings put in place.
The 2021 event will be sailed in 75 foot boats, with syndicate head Grant Dalton revealing the new protocols today.
Ashby says there's a tinge of sadness to the change, given his vast experience in multihulls but insists a change in boat class won't mean everything is lost.
"We'll be able to take a lot of those learnings and development forwards so absolutely nothing we've done is being wasted."
He says they've all grown up sailing dinghies and high performance boats but to marry that with the technology will be healthy for the sport.
Meanwhile, helmsman Peter Burling insists a new nationality clause will not harm the America's Cup careers of his fellow Kiwi sailors.
Among the protocols released today is a clause that require 20 per cent of sailors to be citizens of each team's country while the rest of the crew must meet a residency standard.
"Not at all. You just have to look at these to realise that only a fraction of the team is part of the sailing team and the nationality rule only applies to the sailing team."
The man who skippered Team New Zealand to its America's Cup victory admits it's sad to say goodbye to the multihulls.