Jones ready for world canoe slalom test
Author

Section

Publish Date

Monday, 25 September 2017, 4:47PM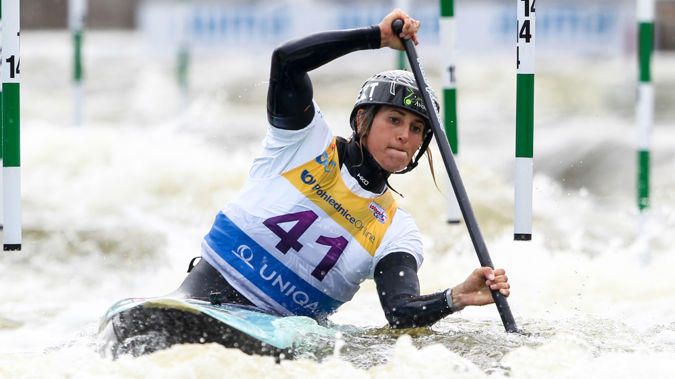 Rio Olympic silver medallist Luuka Jones is looking forward to testing her new- found C1 skills at the kayak and canoe slalom world championships beginning in France on Tuesday.

Jones will be contesting both K1 and C1 classes in Pau after expanding her repertoire to include the C1 canoe for the first time this year.

The C1 women's class, where competitors kneel in their boats with a single- bladed paddle, has been recently added to the 2020 Olympic programme.

After her break-out K1 Olympic result last year, Jones took up the C1 this season to develop her all-round water skills.

She has found her C1 results overtaking her traditional strength, making three World Cup finals, including finishing fourth in Germany in the second round of the series.

Her best K1 results, meanwhile, were a pair of 12ths to open the season.

"If you'd told me then I would make all but one C1 final I would have been very happy," Jones said.

"There have been a few challenges but overall I'm thrilled how it's gone so far and I think I am more naturally talented in C1 than K1."

Fellow Rio Olympian Mike Dawson will be testing himself in the extreme slalom, where four boats race down the course at once in a head-to-head shoot-out.

Dawson has raced the previous nine world championships solely in K1, with his best finish coming in 2014, when he finished 12th in the K1.

This season he collected New Zealand's first-ever World Cup gold at the opening round of the season in Prague, adding bronze in Germany and silver in Spain last month at the season finale.