England cricketer's wild stag do
Section

Publish Date

Monday, 2 October 2017, 11:46AM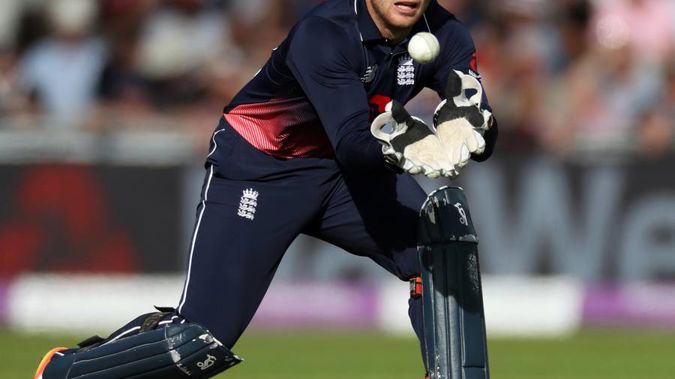 Cricket star Jos Buttler fooled around on his stag do and chatted to a prostitute in Amsterdam tonight after the England team director suggested players should stay away from high jinks.
The England one day international player was seen staggering around drunkenly and harassing a moped driver with one day international captain Eoin Morgan while fellow England player Steve Finn threw a sex toy in the air and caught it.
England test captain Joe Root and fast bowler Stuart Broad were expected to attend the stag this weekend as they are close friends with Buttler, however, they decided to stay away on the advice of Andrew Strauss after fellow players Ben Stokes and Alex Hales were caught up in a brawl near a night club this week.
The wicket keeper and around 20 friends were seen playing with an eight inch long black dildo which they threw up in the air and bowled like a cricket ball.
Buttler and fellow England player Steve Finn were also seen chatting to one of the prostitutes plying her trade from a window fronting on to the street.
But the drunken pair and another friend did not take up the girl's offer of having 20 minutes of sex for the going rate of 50 euros.
She later claimed that one of them had playfully thrown the dildo into her room as a prank and that she had charged them 50 euros to buy it back.
Buttler, 27, flew out to Amsterdam with his friends after being part of England's victorious limited-overs team which beat the West Indies at Southampton on Friday.
The group are thought to have spent much of the day drinking in bars before hiring a barge to go on a tour of the city's canals.
Buttler and his friends were singing and cheering as the 50ft long green coloured boat called Amsterdam pulled up to let them off at around 7.15pm.