Winston Peters arrives in Wellington to meet caucus
Author

Section

Publish Date

Wednesday, 27 September 2017, 2:52PM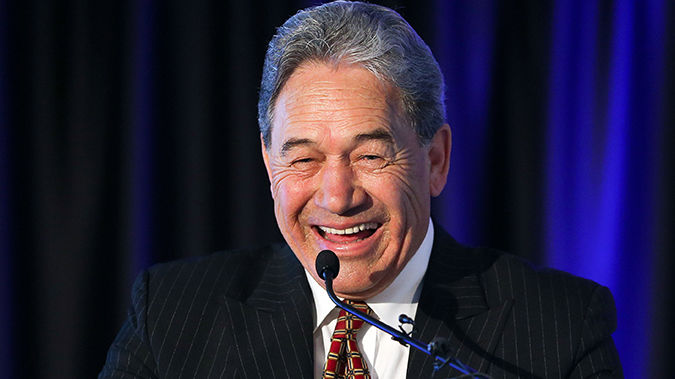 Winston Peters is meeting with his caucus for the first time since the election.
The New Zealand First leader couldn't avoid a crowd of reporters waiting for him at Wellington Airport.
Our Political Editor Barry Soper said Mr Peters pushed his way through, saying he was in the capital to see his MPs.
Newly minted New Zealand First MP Shane Jones arrived at Parliament carrying two crayfish, as he headed in for the caucus meeting.
Arriving late, Mr Jones told reporters he arrived on "Maori time."
Asked if the crayfish are gifts for the heads of rival parties, as part of coalition negotiations, he responded one is "rations for the soldiers - and the other is a tribute to Caesar".
Earlier, the former Labour minister told media there would be much discussion today about how the campaign went.
However he said it's too early to form any views about which way or where roads will lead.
Senior New Zealand First MP Tracey Martin told media that her party's education policies align more closely with Labour, however Jacinda Ardern said she isn't going to judge anything from those comments.
Winston Peters is set to hold a press conference at Parliament at 3pm.