Penguins make NZ election prediction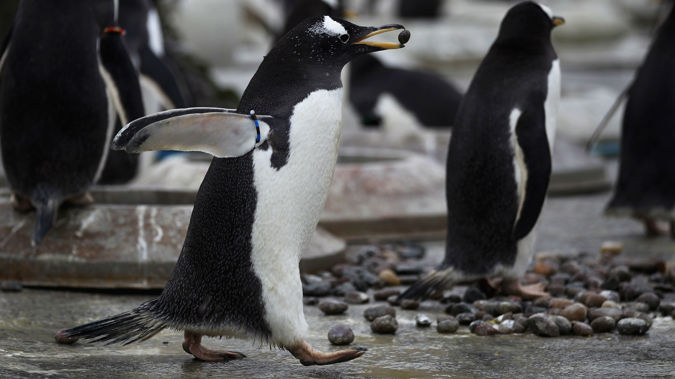 Forget the opinion polls, a group of Auckland penguins have predicted who will win New Zealand's general election.
And it will be a tight contest, according to the Gentoo penguins at Kelly Tarlton's Sea Life Aquarium.
The birds were put to the task of forecasting whether National or Labour will be in power after Saturday.

They were given the choice between blue National pebbles and red Labour pebbles to place in their nest.

Labour started strongly as the red pebbles proved the early favourite.

But National came back and got there in the end - by a solitary pebble - suggesting Bill English will edge past Jacinda Ardern and lead his party into a fourth term of government.