GCSB cleared in Groser job bid investigation
Author

Section

Publish Date

Tuesday, 20 June 2017, 12:01PM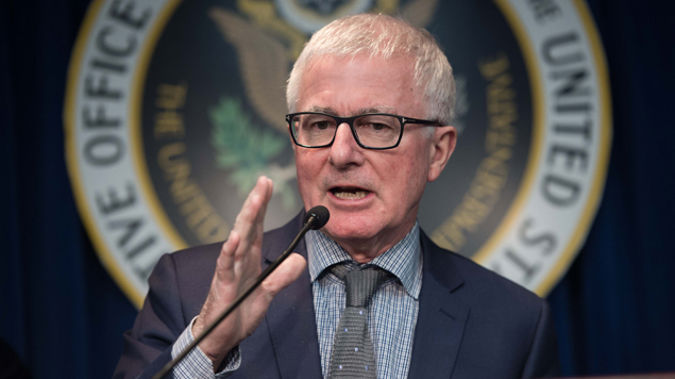 The Government Communications Security Bureau's (GCSB's) role in supporting the government's failed bid to install Tim Groser as boss of the World Trade Organisation has survived the scrutiny of the Inspector-General of Intelligence and Security.
Opposition parties slammed the reported use of foreign intelligence obtained by the GCSB to snoop on rival candidates.
Groser, the then NZ trade minister, was not selected for the third round of the process in April 2013 and ultimately missed out on the job to Brazil's Roberto Azevedo.
Documents leaked by former US National Security Agency contractor Edward Snowden suggested Azevedo and other candidates were spied on by the GCSB during the selection process.
On Tuesday the Inspector-General of Intelligence and Security, Cheryl Gwyn, released a report on the matter that didn't examine detailed actions, such as alleged leaking of documents, but cleared the agency of its broad role in this case.
"The inquiry has found that the GCSB did not act unlawfully or improperly in providing assistance to the New Zealand government campaign," Gwyn said.
She said the government had made a foreign policy decision to support Groser and had he been selected he would have advanced the WTO and that would have helped New Zealand's economic well-being.
Secondly, under the law at the time the GCSB had a statutory responsibility to provide foreign intelligence assistance in support of New Zealand's foreign policy objectives.
It was for parliament to decide if contributing to New Zealand's economic well- being was a proper statutory objective for the GCSB and the issue had been considered in the recent review of governing legislation, she said.
The GCSB had in place practices and process that provided for the assessment of the benefits and risks of foreign intelligence activity "including risk to the GCSB's political neutrality".
The steps taken in this case were not rigorous but they were adequate.
She said there was now "a standardised process" with greater transparency.
"I am not commenting publicly on any allegation over particular operational details and it was not necessary for the purposes of my inquiry to confirm or disprove the authenticity of any alleged leaked documents."
The Inspector-General has made three recommendations to strengthen GCSB practices, which the director of the GCSB has accepted. The Inspector-General's office will monitor the implementation of those recommendations as part of its ongoing review process.