David Seymour: Politicians interfering in private industry is 'North Korean-style'
Author

Section

Publish Date

Thursday, 31 August 2017, 5:14PM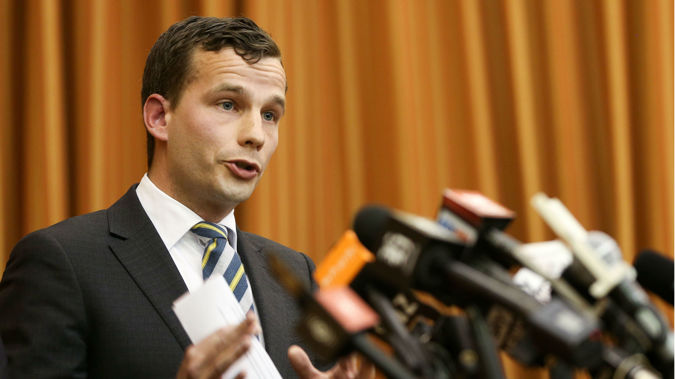 The ACT Party says politicians need to get their noses out of the Ports of Auckland - labelling it "North Korean-style interference."
New Zealand First leader Winston Peters wants legislation to move all the port's container operations to Northport at Marsden Point, by the end of 2027.
That would free up land for public use and a new cruise ship terminal.
ACT leader David Seymour agrees it should be moved, but believes politicians shouldn't be dictating the terms.
"Let the business-people decide where to locate their activities, rather than North Korean-style political interference in private industry."
Mr Seymour thinks the port's owners should have the flexibility to relocate and choose their own location based on a proper business case.
"I guarantee you, if [Winston Peters] was still the MP for Tauranga he would want it there, now he's the MP for Northland. It can't be decided by pure politics."
Meanwhile, the ACT Party is to nearly double the funding for independent schooling - by scrapping the current funding cap.
Leader David Seymour has called the current system prejudicial, because even failing State schools get full government funding while independently-run schools receive just a fraction and have to charge significant fees.
He said ACT would introduce per-student funding for independent schools, set at 50 percent of per-student funding in the State system.
Mr Seymour said that old-fashioned class politics have meant Labour and National have capped the pool of funding set aside for independent schools, instead of increasing it in line with the rest of the education budget.