St John backs call for more first aid training in schools
Author

Section

Publish Date

Saturday, 20 May 2017, 6:19AM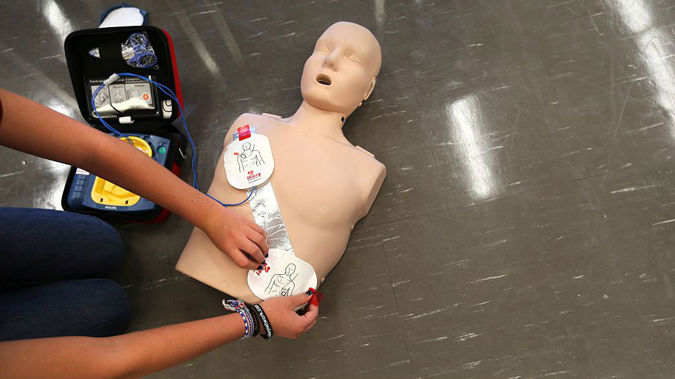 A coroner's call for more first aid education in schools has the backing of ambulance charity St John.
Coroner Gordon Matenga has the made the recommendation, in a report on the death of Auckland 15-year-old Stephen Dudley following an assault during a rugby game.
The coroner cleared the school of blame, but suggested it develop a programme to teach students how to perform CPR.
St John community health services director Sarah Manley said they would like to see CPR training made compulsory for all primary and secondary school students.
"Training our young people to be first responders. In the event of an emergency or when things go wrong the kids can step in and have got the skills to start the first response."
The coroner also suggested the school should give students access to a defibrillator, and teach students how to use it.
Ms Manley said the organisation strongly encourages schools and sports clubs to get defibrillators, because they can save lives.
"The more defibs that are available across in New Zealand - in schools, sports clubs - the better health outcomes there will be, and they're actually quite simple to use."
READ MORE: Police may review Stephen Dudley case after Coroner's findings