Renewed calls for govt to ban plastic bags
Author

Section

Publish Date

Thursday, 5 October 2017, 5:22AM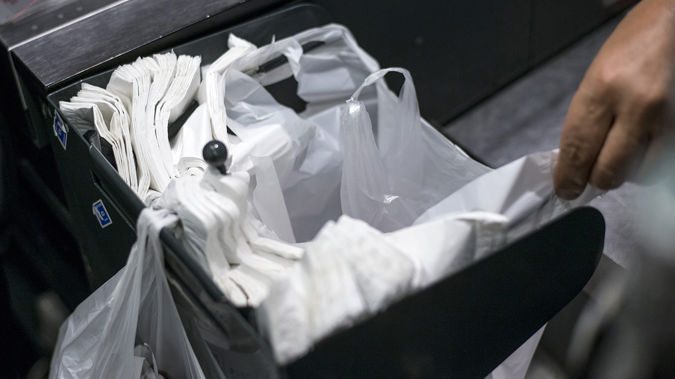 Pressure is mounting on the Government to implement a universal ban on plastic bags following Countdown's move to go bag-free at all of its 184 stores by the end of next year.
The supermarket giants' decision will result in 350 million fewer shopping bags ending up in the environment every year.
Retail NZ General Manager for Public Affairs, Greg Harford, said it's not up to businesses to lead the fight against plastic pollution.
He said government legislation is key in banning plastic bags from supermarkets.
"The best way to resolve the issue of plastic bags is to have a uniform, universal approach that applies through all parts of the retail sector and government is the only party that can actually arrange for that to happen through regulation."
Harford said the country is lagging in the war against plastic pollution and believes voluntary approach doesn't give retailers an incentive to go bag-free.
"We'd like to see government show some leadership, introduce some legislation requiring at the least a minimum charge for plastic bags, that would be in line with what has happened internationally and there is no good reason for the government not to act."
Wellington's mayor Justin Lester agrees.
He has led the call from councils for the government to impose a mandatory charge on plastic bags.
He said people have thrown tremendous support behind the cause.
"Not just Wellingtonian's, all across New Zealand, I think we went out to all mayor's and chairs across the country and all but four of them supported getting rid of plastic bags."
Lester said Countdown's move is a step in the right direction.
"I want to see a New Zealand that has the environment at it's core. We don't want to see situations where we've got all of our plastic bags floating off in the wind and into the ocean, that's not great and this is a small thing we can do to make a difference."