Arborist not backing down in attempt to save 'historic' tree
Author

Section

Publish Date

Thursday, 28 September 2017, 12:23PM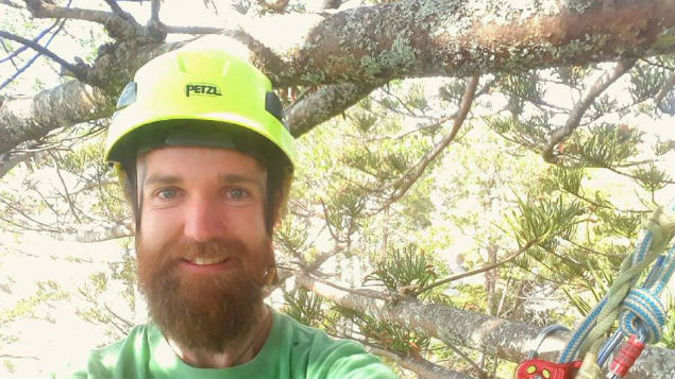 An arborist is standing firm in his attempt to save a Norfolk Pine at Snells Beach, north of Auckland.
The 40 metre tree - which is thought to be over 150 years old - was the subject of a protest last month too.
Developers have obtained a non-notified consent to chop it down to make way for 30 houses at the north end of the beach.
Charlie Cottrell-Jury scaled the tree at 6am.
He says he's sick of seeing beautiful trees being felled for development.
Cottrell-Jury has been told by police he's trespassing, but won't come down until the tree is saved and has been up the Norfolk Pine at Snells Beach since early this morning.
He is wearing a hard hat and carrying a packed lunch.
He claims the tree was listed on a consent application as 20 to 25 metres tall, but it's actually 40 metres high.
Cottrell-Jury said it's on a reserve, so won't interfere with the planned subdivision by Vavasour Investments.
"It actually adds a massive amount of amenity value to the reserve out here and anyone who stands next to it can appreciate it I'm sure.'
Cottrell-Jury has no clear time frame on how long he will need to stay up the tree but has food and water, as well as a hammock.
"Ideally in about ten minutes the developer is going to walk up and say 'hey I've decided not to cut the tree down', I don't know if that is going to happen ort not.
He said police came, read him his rights and told him he's trespassing but were very civil.
Cottrell-Jury said contractors who were going to cut the tree down today have gone away to do other work in the area.