MPI: NZ may have to learn to live with myrtle rust
Author

Section

Publish Date

Saturday, 20 May 2017, 7:01AM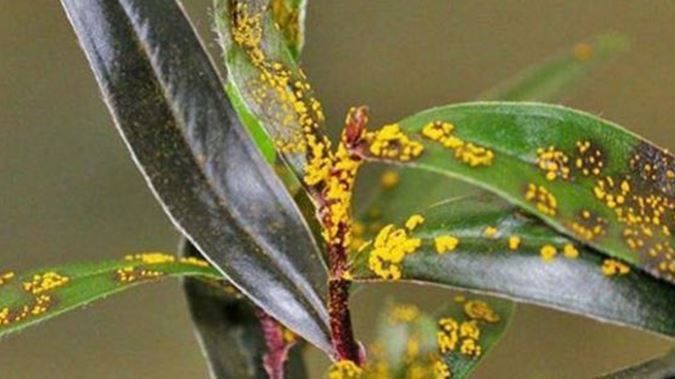 Officials say a myrtle rust outbreak in New Zealand is becoming increasingly unavoidable.
The Ministry for Primary Industries has put a Waitara nursery and a New Plymouth garden centre into lockdown, after finding myrtle rust at both sites.
It has already found the fungus at another Waitara nursery, and a nursery and neighbouring property in Kerikeri.
The ministry says nurseries provide the ideal sheltered, warm, damp growing conditions, with vulnerable young plants.
Ministry incident controller David Yard said officials will do what they can to contain the myrtle rust, but they can't make any guarantees.
"Unless we're extremely fortunate, and we've got isolated cases, it is really a matter of the public accepting that we may have to learn to live with this."
The ministry is spraying the affected properties with fungicide and destroying any potentially infected plants.
But Mr Yard said people also need to check their own plants for the fungus, which starts off as yellow powder and turns in to brown-grey pustules.
"We would encourage people to take photographs rather than take samples, because that in itself increases the chance of spread, and to send photographs in to MPI."
Reports of myrtle rust can be emailed to info@mpi.govt.nz