'Mixed response' to protest at Wellington Anzac service
Author

Section

Publish Date

Tuesday, 25 April 2017, 1:02PM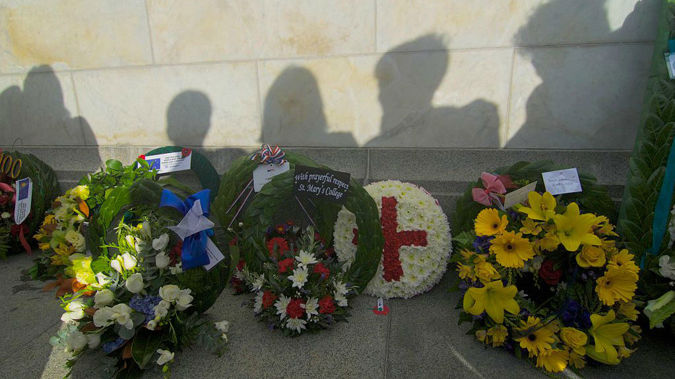 Activists protested at a dawn service and wreath laying ceremony in Wellington this morning.
They want an inquiry into war crime allegations made by Nicky Hager's latest book Hit and Run.
They laid a wreath at the Cenotaph on Lambton Quay in memory of the six civilians allegedly killed by New Zealand soldiers in Afghanistan.
Peace activist Laura Drew says not everyone was happy to see them there.
"There were some people who said they didn't think it was appropriate and there were some people who joined us and said we were the best thing at the dawn service on the day so I think there's a mixed response."
Meanwhile, there's a second Anzac event happening at Auckland Domain this lunchtime, where a 'Prayers for Peace' event is being held.
About a hundred people wearing white poppies have gathered to pray in corner of the park away from the War Memorial Museum.
Newstalk ZB's Alex Braae is there, and said it's being dubbed an 'alternative' commemoration rather than a protest.
"There are overt political statements being made, however there's no argy-bargy and there's no interaction with the people attending the official Anzac Day commemorations."
In Australia, a man has been arrested during Sydney's Anzac Day dawn service after interrupting the minute's silence.
The 32-year-old man chanted "stop the war, stop the war", during the commemorative silence at Martin Place this morning.
Police say the man was arrested for "behaving inappropriately" shortly after the service and taken to a police station for questioning.