Healthy school lunches can be cheap says health professional
Author

Section

Publish Date

Tuesday, 3 October 2017, 5:20AM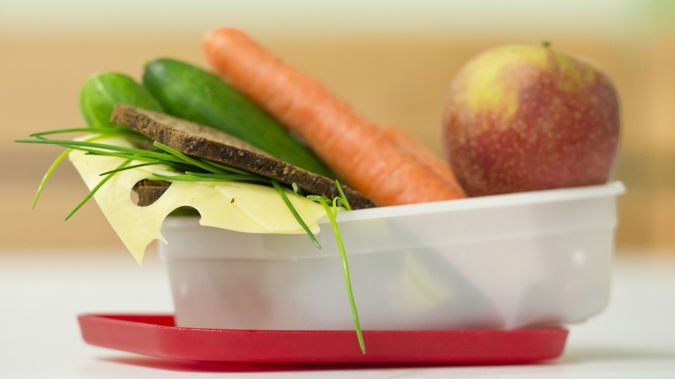 High praise for a West Coast health professional, who's debunking claims packing a child a healthy lunch is too expensive.
Nutrition health promoter Jade Winter's developed a resource booklet launched in July, teaching parents how to make a lunch for around $2 a day.
It urges parents to keep an eye on what's in season, and focuses on packing snacks like carrots, boiled eggs and rice crackers instead of chips or candy.
"So far there's been fantastic feedback so that's really promising," said Winter.
She said misinformation and dodgy advertising means parents are feeding kids unhealthy snacks - and cost also plays a part.
"That's when choosing seasonal foods and packing appropriate amounts in portion sizes comes in."
Winter said there is a common misconception that it is cheaper to fill lunch boxes with convenience items, when in fact foods such as pasta, carrot sticks, hummus and eggs were more nutritious and cost effective.
She said it comes down to a mix between cost and time
"There is a little bit more time involved for parents, that's for sure, but the benefits outweigh these."
Ms Winter said based on supermarket prices in the West Coast a healthy lunchbox could be filled with the likes fresh fruit, pasta, rice crackers and homemade baking for $2.30.
She said it's not just about physical well-being - it's about learning as well.
"We want them to have the energy to run around and play with their friends and learn and grow and develop. So it's really vital that we set them up."
Jade Winter is in Christchurch, speaking at the Public Health Association conference.