Big irrigation target of Greenpeace protest in Christchurch
Author

Section

Publish Date

Thursday, 14 September 2017, 5:19AM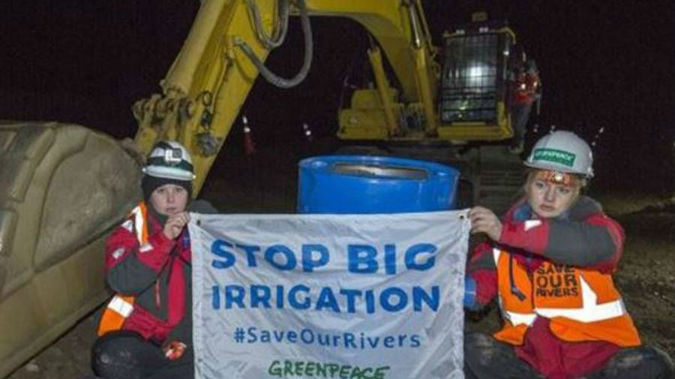 Greenpeace is preparing for another protest against 'Big Irrigation' in Canterbury today.
They say they believe hundreds of people will join them in a protest aimed at 'Big Irrigation' in Christchurch today.
Spokesperson Genevieve Toop said it follows two recent protests in Canterbury, where activists chained themselves to irrigation equipment, and occupied the Central Plains Waters' dam.
She said this protest will have a similar message to those ones.
"Big irrigation which is funded and pushed by this government is driving more intensive dairy conversions and that means more pollution in our rivers."
Toop said she can't reveal exactly what today's protest will involve until after the crowd gathers at the Christchurch Bus Exchange just before 8am.
She said she expects hundreds to show up.
"We've had around 1500 people register to come along, obviously not all will come along, but we do expect a big chunk of people yeah."