Auckland Council ask for care when dumping Christmas trees
Author

Section

Publish Date

Monday, 1 January 2018, 6:41AM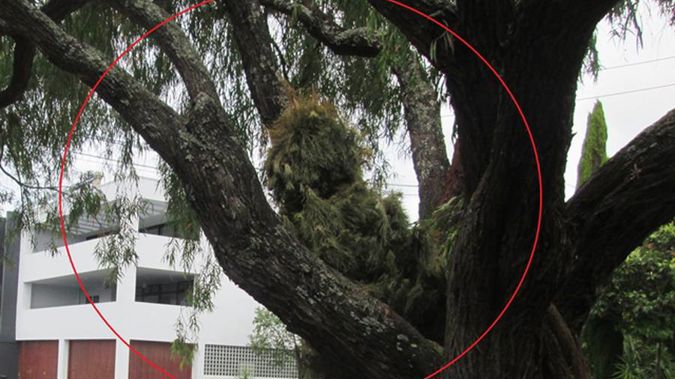 Don't treat your Christmas tree like a spurned lover this holiday season - dump it with care and make sure it's got someone looking after it once you're gone.
Auckland Council's resource recovery manager George Fietje said last year council received 40 complaints about dumped trees but the number of trees left in the wrong place was likely much higher.
"Trees can end up in some very interesting places."
Some were found clogging waterways, left in reserves and public parks, on the beach and a few were even found thrown into larger trees - an ad-hoc version of grafting which didn't pass muster, Fietje said.
"They also often get placed on the berm in the hope that they somehow might magically disappear. There is no council service that goes around and collects the trees."
In the lead up to Christmas, a good chunk of Auckland's 530,000 households would begin a love affair with their Christmas tree, he said.
"You can't wait to get the tree, the smell of the tree in the house, prop it up, take all this TLC to get it right and nurture it.
"Then that day comes when the tree is not wanted and it happens pretty quickly - either before you go on holiday or when you get back.
"You can't wait to boot it out of the house."
Everyone who had taken the time to bring a tree into their house needed to take as much care at the other end, Fietje said.
Chucking a tree in the recycling meant it would end up in landfill rather than used for any further purpose.
Trees could be composted, cut up for firewood, mulched or chipped - they were too good a resource to waste by simply chucking them away, Fietje said.
"When you buy your tree, it's important to plan ahead and see if the place you buy it from will take the tree back.
"They might have a day in January where they say 'right, bring your tree back to us we'll take it off your hands', all part of the deal."
Other companies offered to collect trees on a date which could be booked in advance, and Fietje said it was worth asking around friends and neighbours to see if anyone wanted to use the tree for firewood or compost.
Old trees could also be taken to a transfer station for a fee.
"They key thing is let's not dispose of it irresponsibly."
Trees dumped illegally or irresponsibly peaked in the week after Christmas, tailing off by about January 7.